Virgin River: Season 1
(2019)
Where to watch
Subscription
You might also like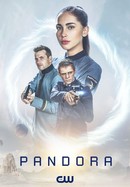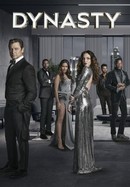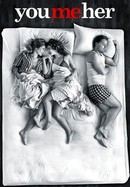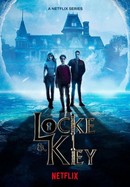 Rate And Review
Virgin River: Season 1 Photos
Audience Reviews for Virgin River: Season 1
Not worth to watch, extremely boring. The first season was so so, but the rest.... Disaster

Acting is very good. This is a soap opera. Way too much drama in every show. Everything happens to everybody, mostly not good. If I lived in Virgin River I would not purchase a lottery ticket. You are going to lose. Some ends do not tie in from show to show. We have watched many episodes and not hooked on the writing.

"Virgin River" is Hallmark movie wannabe brought to us by Netflix. Its plot and characters become more annoying and predictable with each season. I'm embarrassed for the cast. The direction, dialogue, and plot are ludicrous and result in some pretty bad performances — the worst of them being Annette O'Toole's one-note portrayal of Hope, the town doctor's estranged wife. Hope is a Type-A a-hole. We're supposed to think her quirks are adorable. Two seasons in, I prayed someone would cart her off to an institution for drab blabbermouths. There is zero heat between her and Doc, yet we're supposed to pine for their reconciliation. An equally annoying cookie-cutter lead is Mel, a 'big-city' nurse practitioner who relocates to a small town in Humboldt County, California. (Hmm. Looks like Canada.) She's young, pretty, and professional. Like Hope, Mel is a smug and headstrong know-it-all. I wanna smack her. Who gets a good grade? Jack, the male love interest is hot and well portrayed, but the ridiculous script does him no justice and his character's tormented-veteran schtick gets old. My favorite character is Preacher, the chef at Jack's Bar. He's the only authentically sweet person in this vat of saccharine. What I dislike most about the "Virgin River" series is its insidious grip on my attention. Having watched every episode, I now find myself hoping for a Season 5. Did I mention the horrible soundtrack?

I loved the whole 4 seasons, sometimes its so dramatic and the characters all play a role and i was very mad at the ending of season 4 with charmaine, wow-nail bitter to season 5 and how the rest of the cast will end up and what will happen to them. they all meshed well together. i want to see season 5 now, at times it gets a little old Mel and Jack kissing all the time, but or the most part the whole thing i liked and crying at times and upset, and it really drew me in, Netflix movies are great ! Loved Doc & Hope, and even the nosey helper blondie. Lily was sad when she went to sleep & died, there was several crying moments in the whole thing. You really feel the story line, some people will love it and u have to see for yourself. some people will not like it-i read. Good clean characters, season 5 will be a blast....

It's awful yup really bad soap opera. The character Hope is a joke as are the rest of the players

I'd prefer the sweet release of death to watching another minute of this show. Target audience seems to be single 30 something females if I had to guess.

I love the casting! The books are on my top ten list of favorites, too. Could do without the Charmaine storyline, though.

I'm in love with this series, Alex and Martin have such great chemistry, and deliver a great acting. Mel loss has been huge, her parents, her baby, her husband; the struggle is real and it can be felt, love her sarcastic, direct, strong and compassionate personality. Jack is so... perfect, stubborn, introverted, kind-hearted and supportive. I'm really looking forward to how the story unfolds, Charmaine is such a pain in the a**

Ok if you like soap. Some of the acting is awful. Must suspend disbelief at some of the plot. I found myself voicing the script before the actors opened their mouths.
See Details