Virgin River: Season 1
(2019)
You might also like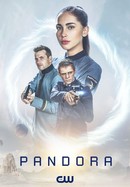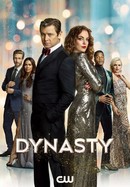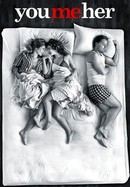 Rate And Review
Virgin River: Season 1 Photos
Audience Reviews for Virgin River: Season 1
Ok if you like soap. Some of the acting is awful. Must suspend disbelief at some of the plot. I found myself voicing the script before the actors opened their mouths.

The first season was far better than the second, now it is just a predictable soap opera. My wife forces me to watch it because we like to guess what's going to happen next and we are right most of the time. The actors are far superior to the dialogue placed in their mouths, but the setting is beautiful.

Tediously slow. The background music reminded me of "This is Us" - in other words, maudlin. Two episodes and done!

It's Freaking Awesome, Loved 💕😘 It's Season 1 And 2 . After Season 3 It Have Me Freaking Goosebumps. Something's are not correct,but really Loved it can't wait for its season 4.i just hope that Netflix can give greenlight for its next season ASAP.

Wow, where is the diversity on this show? One black man? In this day & age, Netflix, the producers, & writers should know better. Your stand-ins are black in Jack's bar, but none are talented enough to be cast as actors for this show? While this series is written well & does hold audience interest, as evidenced by the strong reviews, my rating is 2.5 due to a lack of diversity.

This is not my normal kind of show, however I fell in love with it! Great casting. Easy breezy watch that draws you in and makes you fall in love with all of the characters. Can't wait for season 3!

Loved the characters and the stories.

Excellent show ! Loved season 1 and seeing Mel and Jack get to know each other. The best episode was the one where Jack showed Mel the cabin and they kissed - I also LOVED the episode when they went on their first date. It was beautiful and such a great feel good vibe through the season. Really invested in Mel and how she works hard to overcome her grief - Also Doc and Hope were fun to watch like a typical old couple ! The dry humor on the show is also fun to see - I hope we get many more seasons !

The series is in an idyllic setting in a small town in CA. Story telling, direction is crisp and enjoyable if you are in the mood for some laid back watch peppered with romance, emotions in cozy settings. Both the leads - Alexandra and Martin are very personable and attractively fit for the roles. Acting from the leads and the rest of the cast is quite top notch.

Good Grief! Where to begin? It started fine but quickly got to the point where I felt the need to skip scenes, especially the ones with 'Hope.' Bad acting! The story itself is very predictable. The perfect show for the Hallmark movie enthusiast, for the rest of us? A waste of time!