You might also like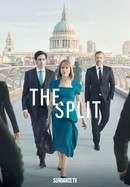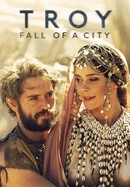 Rate And Review
News & Interviews for What/If: Part 1
Audience Reviews for What/If: Part 1
拍摄和表演都不错,但是我简直不敢相信这部系列剧竟然在假装正确的价值观标榜的同时放进了许多极其无耻的不道德的内容。同性恋关系就算勉强忍受了,三个人一起做爱就太离谱了,最让我出离愤怒的就是一个母亲竟然刻意引诱自己女儿的丈夫,和一个口口声声妻子是他生命中最重要的人,却在并没有受到强迫的情况下主动和一个正在欺负自己妻子的老女人发生性关系,这简直匪夷所思,完全击穿了人伦底线。。。 富有了又怎样?天天过着灯红酒绿吸毒酗酒的生活很有趣吗?美国人就是这样一点一点堕落的,结果会反被金钱和放纵的无底黑洞完全的吞噬和毁灭。我不会看它的第二季。

Sure, it's cheesy AF, but you can actually enjoy it as long as you rewind all scenes without Renee Zellweger.

It had a good plot but their facial expressions specially when they talk felt weird to me ...it goes same for the voice acting as well

The acting may have been a little cheesy, but overall I really liked the show!! The plot had me sucked in from the first episode because I knew it would be so much more than the show's description. I got attached to the characters and really liked the side plots as well! I thought Anne and Lisa's characters didn't have the greatest acting, but in general I would recommend if you like drama filled series!

Christ ! If he ever existed, would turn around in his grave, if he died, after seeing this. The delivery does not come close to the premise of this show. After 6 episodes it looks like someone wrote a very intriguing synopsis, which was then given to some kale juice drinking millennial to rewrite, including every qouta he could remember from his last tweetathon.

I really enjoyed it was loads of ways to go

She is sexy and intense and demonic ... but she wore me out after 5 shows.. same ole same ole.. i liked it more than I didn't But my real criticisms are that as show winded down.. there were holes in plot that were unignorable

Another show that constantly has me yelling at the TV, and even turning it off. The stereotypes drive me nuts. The characters are so predictable it's ridiculous. I want to bash Renee Zellweger's face in. Just when I think maybe these people really are as good as they seem, they undo it. It's an over-the-top soap opera, but I can't stop watching. I just have to see what happens!

i really liked the suspens that was going during the series the psychology part where we get to discover why is Ann acting the way she is . The plot twist was nice. Renee Zellweger and Samantha Ware (Angela) played their roles to perfection . it is a series that you would enjoy watching in the afternoon with a nice cup of tea, we didn't see this type of drama/suspens series for a while i really enjoyed watching it gave me some "Revenge" ( the series) vibes.

Reminded me of a day time Soap Opera.