Where to watch
Buy
Subscription
Buy
Buy
You might also like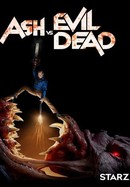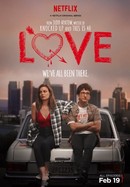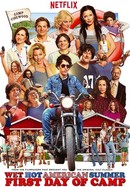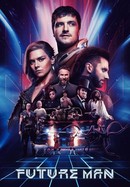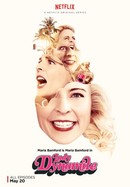 Rate And Review
You're the Worst: Season 3 Photos
News & Interviews for You're the Worst
Audience Reviews for You're the Worst: Season 3
Lindsay has gotten worse, comedy has started to get a bit stale, but my interest in Gretchen and Jimmy's relationship is what keeps me watching.

It goes intense--deep--funny--adventurous--artistic--captivative and so on and on...It is bold at the same time eloquent..!!!

You're the Worst reaches new heights in season 3.

This show continues to bring both drama and light-hearted comedic relief on an episode-to-episode basis. This is truly one of the most entertaining and stunningly relatable shows that has made it's way onto television in quite some time.

Not as much drama or suspense as the first one, as they've settled down more but still an interesting watch. Binged in a week while the others I binged in a day or two.

One of my favorite shows over the last 5 years. Excellent take on the classic romcom sitcom. Dark, twisted and seriously funny! What could go wrong?

This show is probably one of the best i have ever seen. It is brilliant, funny, sad and extremely well written! This is a must see show!

You're the Worst continues to show why it is one of the most intelligent Rom-Com shows ever written. Falk brings new life to old characters with heart-wrenching and beautiful storylines (with a lot of help from the incredible work done by the cast [why does Aya cash not have an Emmy yet?]), while also including the pessimistic humor we all know and love. You're The Worst: Season 3 is a work of art and one can hope it can only get better from here.

Though Season 3 is the show's weakest season by far it is also probably their most impressive mainly because of how different and experimental it is because of it's direction and several single character focused episodes. It also has some of the most compelling plots the show has given us mainly focusing on 3 relationships and the hardships and problems they endure. However the season really does get off to a rocky start juggling too many plots at once and focusing too much on comedy which while absolutely hilarious doesn't nearly have the focus and cohesion the 1st 2 did. However the 2nd half of the season really makes up for it and goes in some very interesting and surprising directions about legacy and identity and in a way this show hasn't before and sets up a very optimistic 4th season that very well could be the show's last. Overall Grade for the Season: A-

The show continues to choose real emotions over the common sappiness of normal rom-coms. The damaged narcissist leads continue to love and struggle like normal relationships. Season 1 and 2 are on Hulu+ and it does take sometime to fully accepted these damaged characters.
See Details