Young Sheldon
(2017 - 2018)
Where to watch
Buy
Buy
Subscription
Buy
You might also like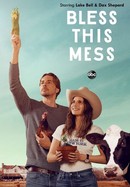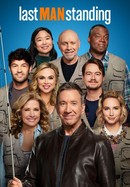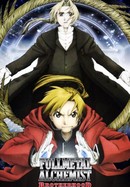 Fullmetal Alchemist Brotherhood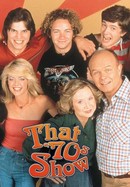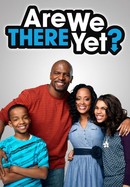 Rate And Review
Young Sheldon: Season 1 Photos
News & Interviews for Young Sheldon
Audience Reviews for Young Sheldon: Season 1
Loved it . They got the essence of sheldon's humor.

Young Sheldon is an absolute must watch television program. Although if yo0u have no basic understanding of theoretical physics I would suggest watching one of your kids shows like Rick and Morty. I please my optical sensors with the finest of entertainment. Of course I am referring to Young Sheldon. The intellectual humor presented within the show are very thought out and not just one mindless joke after another. Sorry that you probably do not have the intellect to understand the vocabulary I am using to write such an intellectual review.

Young Sheldon is a funny TV show that the whole family can enjoy.

One of best shows of all time. Truly hilarious and double hilarious if you've ever lived in Texas. Every character is exactly like someone I know (and love) in Texas. Well done!

It started very promising. Not having to hear those forced in laughs all the time did the show real good.

excellent series, with very good plot

This program deserves a large, national audience. It has moments of true comic genius. Unfortunately, the writing isn't consistently witty and creative throughout like "Frasier" was, for example, but some of the lines and actions are comedic gems. The actors also deserve a much larger audience for their talented contributions to the show (I've never felt one way or another about actors, only appreciating their acting ability, but Iain Armitage is incredibly darling--absolutely adorable). But, speaking of hilarious moments in "Young Sheldon," Season 4, Episode 17: [Spoiler Alert] Dr. Sturgis has returned to Medford after working with the Supercollider in Waxahachie. Having coffee with Connie shortly after his return, he explains why he was fired. Evidently, he was being interviewed in Waxahachie about the Supercollider and the female interviewer asked him if, like a nuclear power plant, the collider could cause a nuclear meltdown. Dr. Sturgis emphatically replies that it couldn't possibly happen. He then goes on to explain that the worst it could do would be to create a microscopic black hole. The interviewer is curious about what would happen as a result. Dr. Sturgis responds that "…it could grow until it swallowed up the entire earth and possibly the moon." The interviewer and her assistant look at him, both terrified and stunned! Absolutely brilliant. Another favorite: "The Big Bang Theory," Season 5, Episode 9. A large Blue Jay lands on the exterior ledge of the apartment window. Terrified by his fear of birds, Sheldon attempts to frighten the bird away, without success. Howard finally agrees to build an ultrasound machine to scare the bird away. The instant the ultrasound is initiated, the picture-window fractures, while remaining in the frame, into thousands of tiny fragments. The bird remains on the ledge, unruffled. Another all-time favorite is from "Frasier," Season 4, Episode 5: Niles has agreed to fill in for Frasier on the radio show while Frasier attends a conference in Aspen. The dialogue between Niles and a female caller goes like this-- Linda: "Now we're at the point where all communication has broken down. He won't even listen to me." Niles: "Linda?" Linda: "Do you know how annoying that is not to be listened to?" Niles: "Linda?" Linda: "It's driving me crazy. I was wondering if you would speak to him directly." … Linda: "So you can talk to him? Good! I'm putting him on the line right now. Go ahead." Niles: "Alright. Murray, you're dealing with your problem in a very self-destructive manner. It won't be solved by refusing to eat. Do you hear me?" Sound over the line: "Meow!" Linda: "Oh, my God! It's working! He's eating! Dr. Crane, what did you say to him?" Niles: "I'd like to tell you but that would violate doctor-cat confidentiality." Watch all of these segments and happy viewing!

I absolutely love this show. Grandma and the twins are so funny.

A great first season to kick off a great spin-off series!

I love this show! It reminds me on my childhood days.
See Details