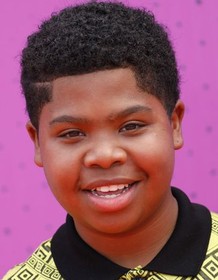 Benjamin Flores Jr.
Highest Rated: 100% Hey Arnold! The Jungle Movie (2017)
Lowest Rated: 17% Ride Along (2014)
Birthday: Jul 23, 2002
Birthplace: Memphis, Tennessee, USA
Benjamin Flores, Jr. first found fame as a pre-teen rapper named Lil P-Nut before moving into the acting world with roles in kids' sitcoms "The Haunted Hathaways" (Nickelodeon, 2013-15) and "Game Shakers" (Nickelodeon, 2015-). Born in Memphis, TN in 2002, Flores, Jr. began rapping at the age of just four and three years later became a viral sensation thanks to a local FOX station report at his hometown's Hip-Hop Weekend & Expo which showcased his skills. Adopting the nickname his uncle gave him for his peanut-shaped head as a baby, Flores Jr. was subsequently invited to appear on "The Ellen Degeneres Show" (Syndication, 2003-) and released his first single, "You Might Be the One," shortly after. Flores, Jr. went onto guest on tracks by Cymphonique ("All That") and Iszy ("My Favorite Car"), but after landing the part of rapping penguin Atticus in animated sequel "Happy Feet 2" (2011), Flores Jr. began to switch his attention to acting. In 2013, he was cast as Louie Preston, the sarcastic scare-mongering ghost in comedy "The Haunted Hathaways" (Nickelodeon, 2013-15), and a year later added Kevin Hart vehicle "Ride Along" (2014) and festive tale "Santa Hunters" (2014) to his resume. Following one-off appearances in superhero sitcoms "The Thundermans" (Nickelodeon, 2013-) and "Henry Danger" (Nickelodeon, 2014-), and a leading role in family comedy "One Crazy Cruise" (2015), Flores, Jr. bagged his second major recurring role as video games consultant Triple G in "Game Shakers" (Nickelodeon, 2015-).
Photos
Benjamin Flores Jr.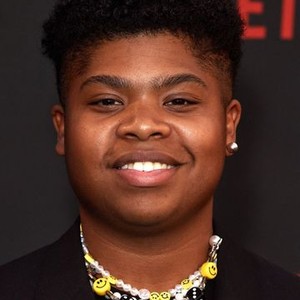 Game Shakers, Lil P-Nut, 'A Reggae Potato Christmas', Season 1, Ep. #10, 11/28/2015, ©NICKCOM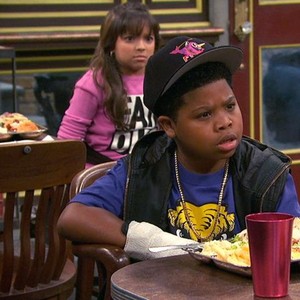 Game Shakers, Lil P-Nut (L), Thomas Kuc (R), 'Lost On The Subway', Season 1, Ep. #8, 11/14/2015, ©NICKCOM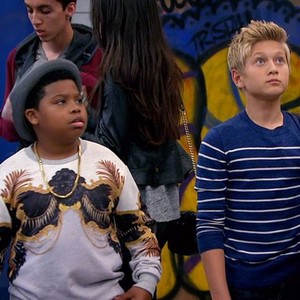 Game Shakers, Lil P-Nut (L), Thomas Kuc (R), 'Lost On The Subway', Season 1, Ep. #8, 11/14/2015, ©NICKCOM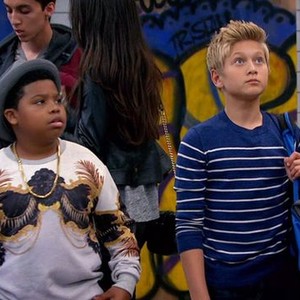 The Haunted Hathaways, from left: Amber Montana, Lil P-Nut, Curtis Harris, Breanna Yde, 'Haunted Heartthrob', Season 2, Ep. #4, 09/06/2014, ©NICK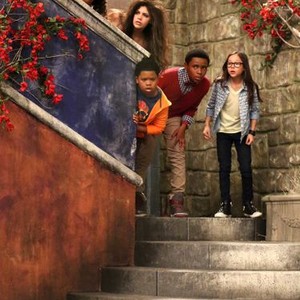 One Crazy Cruise, from left: Kira Kosarin, Cody Simpson, Lil P-Nut, Sydney Park, Rio Mangini, ©NICK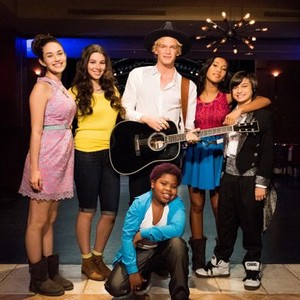 Game Shakers, Lil P-Nut, 'A Reggae Potato Christmas', Season 1, Ep. #10, 11/28/2015, ©NICKCOM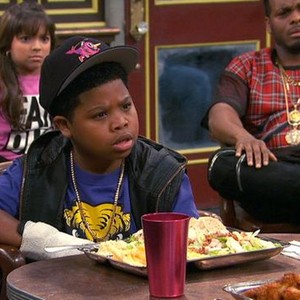 Game Shakers, Lil P-Nut (L), Cree Cicchino (C), Madisyn Shipman (R), 'Tiny Pickles', Season 1, Ep. #5, 10/10/2015, ©NICKCOM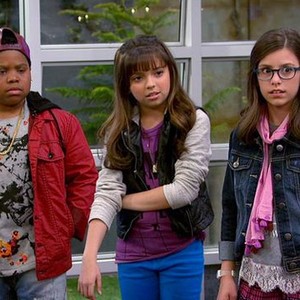 Webheads, Lil P-Nut, 06/02/2014, ©NICK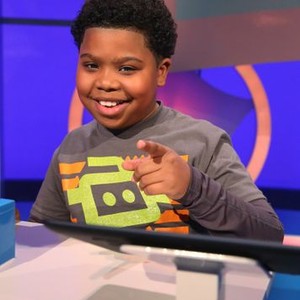 The Haunted Hathaways, Breanna Yde (L), Lil P-Nut (R), 'Pilot', Season 1, Ep. #1, 07/13/2013, ©NICK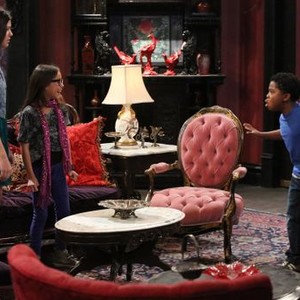 The Haunted Hathaways, Lil P-Nut, 'Haunted Bakery', Season 1, Ep. #16, 11/30/2013, ©NICK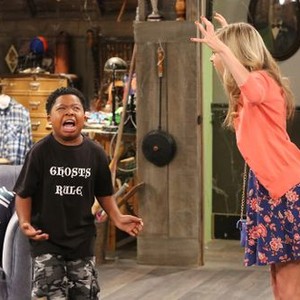 The Haunted Hathaways, Lil P-Nut (L), Curtis Harris (R), 'Haunted Crushing', Season 1, Ep. #19, 02/08/2014, ©NICK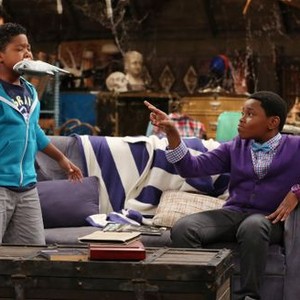 The Haunted Hathaways, Lil P-Nut (L), Anthony Alabi (R), 'Haunted Crushing', Season 1, Ep. #19, 02/08/2014, ©NICK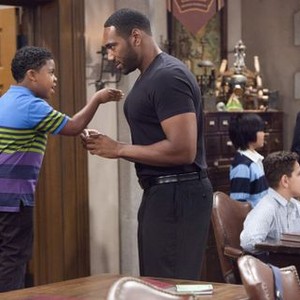 The Haunted Hathaways, from left: Amber Montana, Curtis Harris, Lil P-Nut, Breanna Yde, 'Haunted Heartthrob', Season 2, Ep. #4, 09/06/2014, ©NICK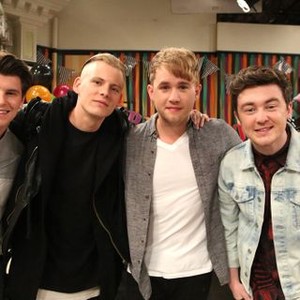 The Haunted Hathaways, Lil P-Nut, 'Haunted Voodoo', Season 1, Ep. #26, 05/31/2014, ©NICK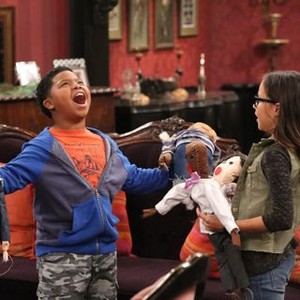 The Haunted Hathaways, Lil P-Nut (L), Breanna Yde (R), 'Haunted Voodoo', Season 1, Ep. #26, 05/31/2014, ©NICK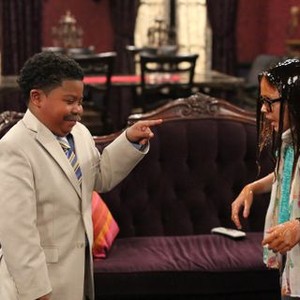 The Haunted Hathaways, Amber Montana (L), Lil P-Nut (R), 'Haunted Revenge', Season 2, Ep. #2, 06/28/2014, ©NICK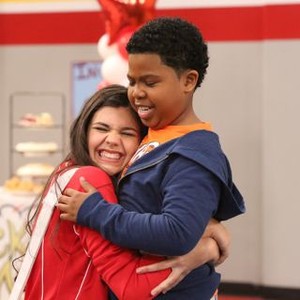 The Haunted Hathaways, Lil P-Nut, 'Haunted Heartthrob', Season 2, Ep. #4, 09/06/2014, ©NICK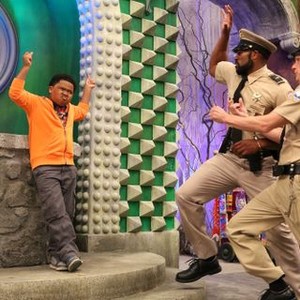 The Haunted Hathaways, Breanna Yde (L), Amber Montana (C), Lil P-Nut (R), 'Haunted Babysitter', Season 1, Ep. #6, 09/14/2013, ©NICK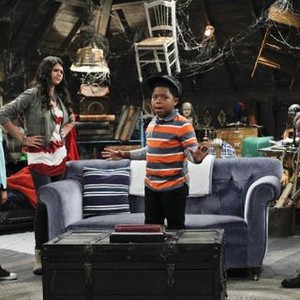 The Haunted Hathaways, from left: Curtis Harris, Lil P-Nut, Breanna Yde, Ginifer King, 'Haunted Heartthrob', Season 2, Ep. #4, 09/06/2014, ©NICK