 Charles C. Stevenson Jr.
Highest Rated: 17% Jack Frost (1997)
Lowest Rated: 17% Jack Frost (1997)
Birthday: Not Available
Birthplace: Not Available
Charles C Stevenson Jr. was an actor who lit up the silver screen many times with his sidesplitting comedic genius. Stevenson's acting career began mostly with his roles in various films, such as "The Cheat" (1923), the Harold Lloyd comedy "Safety Last" (1923) and "The Mysterious Dr. Fu Manchu" (1929) with Warner Oland. He also appeared in the western "The Cisco Kid" (1931) with Warner Baxter. He worked in series television while getting his start in acting, including a part on "Our Gang" (TBS, 1987-88). Stevenson was also credited in "Ed Wood" (1994), "Sgt. Bilko" (1996) starring Steve Martin and "Up Close and Personal" (1996) starring Robert Redford. He also was recognized in the Tommy Lee Jones and Will Smith box office smash "Men in Black" (1997). Stevenson was most recently credited in "Bad Judge" (NBC, 2014-15). Stevenson passed away in July 1943 at the age of 56.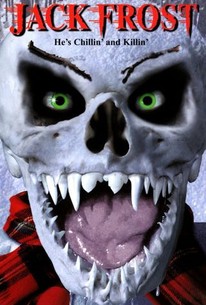 Skip to Quotes