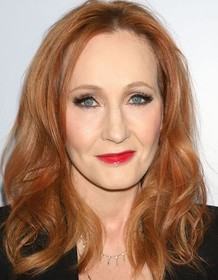 J.K. Rowling
Highest Rated: 96% Harry Potter and the Deathly Hallows: Part 2 (2011)
Lowest Rated: 36% Fantastic Beasts: The Crimes of Grindelwald (2018)
Birthday: Jul 31, 1965
Birthplace: Yate, Gloucestershire, England, UK
Prior to becoming one of the best-selling authors of all time, J.K. Rowling struggled with all manner of life problems that would have sent most mere mortals spiraling into pits of despair, never to be heard from again. Rowling, on the other hand, channeled her misfortunes into self-determination, achieving her lifelong goal of being a successful writer, and along the way, creating one of the best known and beloved characters in contemporary literature. Her creation of Harry Potter - an angst-ridden boy who explores his powers as a budding magician while coping with the tragic loss of his parents and the frustrations of growing into an adult - would capture the imaginations of both children and adults. Little did Rowling know that when Potter magically appeared to her while on route to London via train that he would become such an international star, both in books and on the big screen, and would turn the once down-and-out writer into a multi-millionaire. Despite the immense popularity of her creation, Rowling tried - often futilely - to maintain her privacy. But Harry Potter took on a life of its own, thanks to the legions of fans who emptied bookshelves or crowded multiplexes whenever the next installment came to light, putting the reluctant author into the awkward position of being an international celebrity. Although Rowling went on to publish several other novels, including the wry small-town politics satire The Casual Vacancy, she not only happily acknowledged the boy wizard's role in her life, she returned to his magical world in various forms, including a stage play picking up the characters as adults and a related film, "Fantastic Beasts and Where to Find Them" (2016).
Photos
None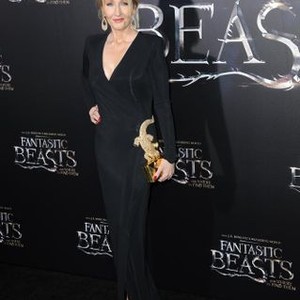 Who Do You Think You Are?, J.K. Rowling, 'Josh Groban', Season 6, Ep. #2, 03/15/2015, ©TLC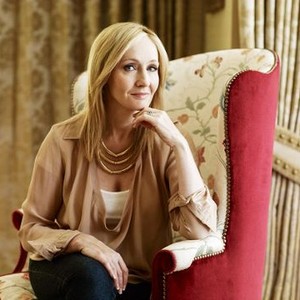 Who Do You Think You Are?, J.K. Rowling, 'Josh Groban', Season 6, Ep. #2, 03/15/2015, ©TLC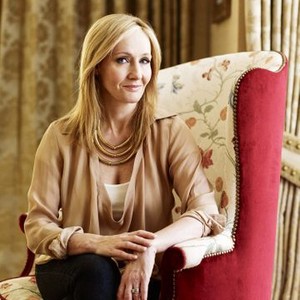 FANTASTIC BEASTS AND WHERE TO FIND THEM, from left, screenwriter/producer J.K. Rowling, producer David Heyman, on-set, 2016. ph: Jaap Buitendijk. © Warner Bros.