Sean Hayes
Highest Rated: 100% Too Soon: Comedy After 9/11 (2021)
Lowest Rated: 6% The Emoji Movie (2017)
Birthday: Jun 26, 1970
Birthplace: Glen Ellyn, Illinois, USA
After gaining notice for a series of Dorito's commercials and the gay indie "Billy's Hollywood Screen Kiss" (1998), Sean Hayes earned a place in comedy history for his role on network TV's first gay-character-helmed sitcom, "Will & Grace" (NBC, 1998-2006). For eight highly-rated seasons, his role of Jack - the flamboyant sidekick of a straitlaced gay lawyer (Eric McCormack) - was not only a favorite of viewers but was a significant catalyst for more widespread acceptance of the gay community in the general media. The Emmy-winning Hayes weathered criticism for playing coy as to his own sexuality during the show's run, but came out in 2010, finding himself at the center of a media controversy about the ability of gay actors to play "straight." Outside of his firm footing as a major player in primetime, Hayes primarily appeared in character roles on the big screen, demonstrating his wisecracking charm and impeccable comic timing.
Live in Front of a Studio Audience: Norman Lear's 'All in the Family' and 'The Jeffersons'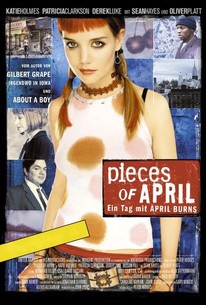 Pieces of April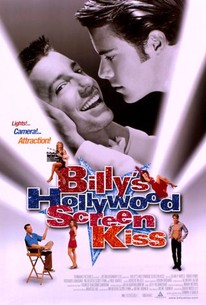 Billy's Hollywood Screen Kiss
Win a Date With Tad Hamilton!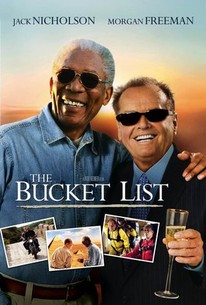 Skip to Quotes
Filmography
Movies
TV
Credit

29%

78%

Q-Force
Steve Maryweather (Voice),
Executive Producer

2021

No Score Yet

10%

Jimmy Kimmel Live!
Guest,
Host

2008

2017

2020-2021

No Score Yet

0%

The Talk
Guest

2012-2014

2016

2018-2021

No Score Yet

0%

The Ellen DeGeneres Show
Guest,
Host

2011-2014

2016-2021

No Score Yet

87%

Conan
Guest

2012

2019-2021

No Score Yet

50%

The Kelly Clarkson Show
Guest

2020-2021

No Score Yet

No Score Yet

Watch What Happens Live With Andy Cohen
Guest

2016-2018

2020

No Score Yet

48%

Late Night With Seth Meyers
Guest

2019-2020

No Score Yet

100%

Hollywood Game Night
Guest,
Contestant,
Executive Producer

2013-2020

74%

72%

Will & Grace
Jack McFarland (Character)

2017-2020

No Score Yet

No Score Yet

Rachael Ray
Guest

2018-2019

No Score Yet

No Score Yet

The Comedy Central Roast
Host

2019

No Score Yet

28%

The Late Late Show With James Corden
Guest

2016

2018-2019

No Score Yet

56%

America's Got Talent
Guest

2019

No Score Yet

No Score Yet

GMA Day
Guest

2018

No Score Yet

8%

The View
Guest

2018

No Score Yet

50%

The History of Comedy
Executive Producer,
Self

2017-2018

No Score Yet

No Score Yet

Close Up With The Hollywood Reporter
Guest

2018

No Score Yet

No Score Yet

The Dr. Oz Show
Guest

2018

No Score Yet

No Score Yet

Harry
Guest

2017

No Score Yet

No Score Yet

Today
Guest

2013

2016-2017

89%

89%

Grimm
Executive Producer

2011-2017

38%

78%

Maya & Marty
Music Performer,
Guest

2016

No Score Yet

100%

The Soul Man
Executive Producer

2012-2016

No Score Yet

44%

The Late Show With Stephen Colbert
Guest

2016

32%

66%

Crowded
Executive Producer

2016

47%

44%

The Millers
Kip Finkle (Character)

2014-2015

No Score Yet

79%

Hot in Cleveland
Chad (Guest Star),
Executive Producer

2011

2014-2015

No Score Yet

100%

Who Do You Think You Are?
Unknown (Guest Star)

2015

No Score Yet

75%

Late Show With David Letterman
Guest

2013

2015

No Score Yet

100%

The Late Late Show With Craig Ferguson
Guest

2013-2014

No Score Yet

100%

Funny or Die's Billy on the Street
Guest

2014

22%

41%

Sean Saves the World
Sean (Character),
Executive Producer

2013-2014

No Score Yet

90%

American Dad!
Foster (Guest Voice)

2013

68%

79%

Smash
Unknown (Guest Star),
Guest

2013

71%

67%

Up All Night
Unknown (Guest Star)

2012

93%

89%

Parks and Recreation
Unknown (Guest Star)

2012

94%

78%

Portlandia
Unknown (Guest Star)

2012

No Score Yet

No Score Yet

Late Night With Conan O'Brien
Guest

2006

2008

No Score Yet

No Score Yet

Head Case
Unknown (Guest Star)

2007

78%

93%

30 Rock
Jesse Parcell (Guest Star)

2007

No Score Yet

No Score Yet

Lovespring International
Unknown (Guest Star)

2006

No Score Yet

88%

Will & Grace
Jack McFarland (Character)

1998-2006

83%

86%

Scrubs
Nick (Guest Star)

2001

No Score Yet

100%

The Daily Show With Jon Stewart
Guest

2001

No Score Yet

95%

Rugrats
Talent Show Director (Guest Voice)

2001

No Score Yet

44%

Saturday Night Live
Host

2001

No Score Yet

No Score Yet

SmartLess
Unknown (Character)