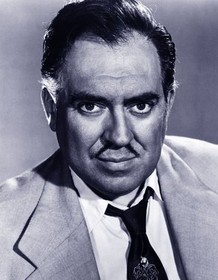 Thomas Gomez
Highest Rated: 100% Force of Evil (1948)
Lowest Rated: 37% Beneath the Planet of the Apes (1970)
Birthday: Jul 10, 1905
Birthplace: New York, New York, USA
After beginning his career as a stage actor, Thomas Gomez went on to appear in an impressive number of features and television series during the 1940s, '50s, and '60s. His first film role was as Meade, the leader of a band of Nazi spies who infiltrate Great Britain during the '40s in "Sherlock Holmes and the Voice of Terror." This part set the tone for much of Gomez's big-screen legacy. Indeed, while his stage work included the lead in "A Man for All Seasons" on Broadway, when it came to movies he got cast mostly as bad guys, supporting characters, or both. During the '40s, he seemed a natural fit for the film noir genre, appearing in "Force of Evil" as a small-town numbers runner who stands in the way of a gangster boss's takeover of New York's rackets. He also landed a supporting role in John Huston's legendary "Key Largo," and played a carnival owner who helps a blackmailer out in the '47 "Ride the Pink Horse," which netted him an Academy Award nomination for Best Supporting Actor. The next few decades brought guest-star appearances in various television series and two of his more notable film roles; the commercial hit "Trapeze," in which he played an eminently-practical circus owner; and the John Wayne epic "The Conqueror."
Photos
TRAPEZE, Thomas Gomez, 1956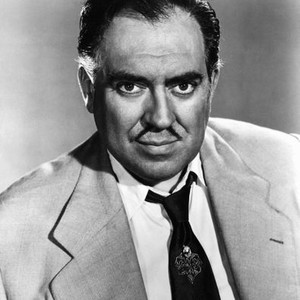 RIDE THE PINK HORSE, Thomas Gomez, 1947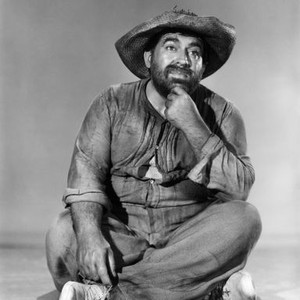 ANNE OF THE INDIES, Jean Peters, Thomas Gomez, 1951, TM & Copyright (c) 20th Century Fox Film Corp. All rights reserved.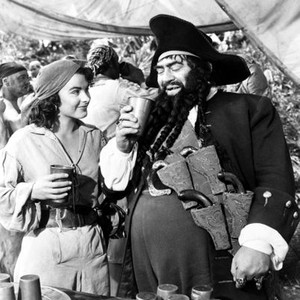 A NIGHT IN PARADISE, Thomas Gomez, 1946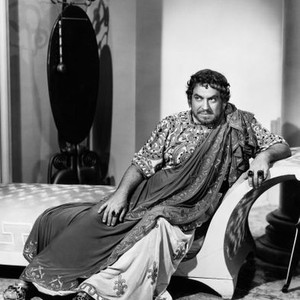 KEY LARGO, Edward G. Robinson, Thomas Gomez (rear), 1948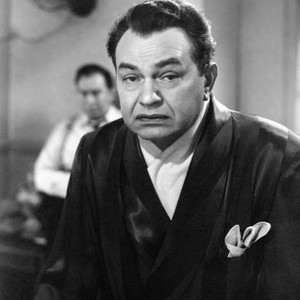 FORCE OF EVIL, Beatrice Pearson, Thomas Gomez, Cliff Clark, 1948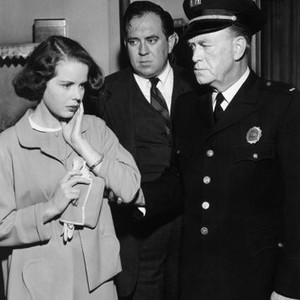 THE DALTONS RIDE AGAIN, Thomas Gomez, 1945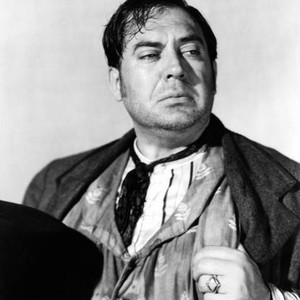 THE FURIES, Thomas Gomez, 1950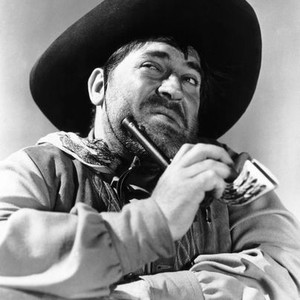 KEY LARGO, from left: Dan Seymour, Lionel Barrymore, Claire Trevor, Lauren Bacall, Edward G. Robinson, Thomas Gomez, Humphrey Bogart, 1948 keylargo1948-fsct02(keylargo1948-fsct02)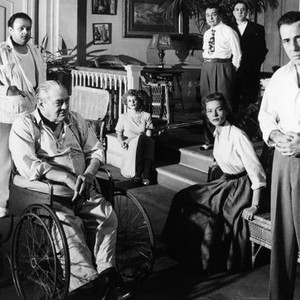 I MARRIED A COMMUNIST, Thomas Gomez, Robert Ryan, 1949.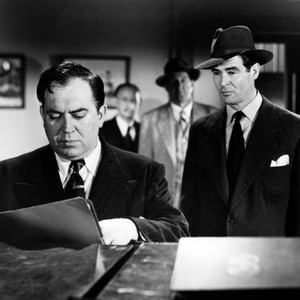 A NIGHT IN PARADISE, Thomas Gomez, Merle Oberon, 1946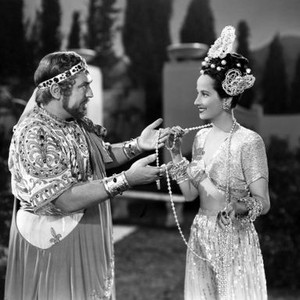 PHANTOM LADY, Thomas Gomez, Ella Raines, Franchot Tone, 1944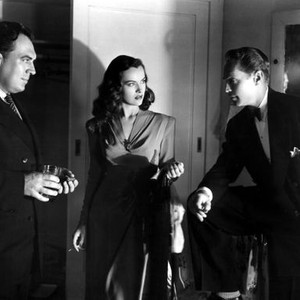 KEY LARGO, Harry Lewis, Dan Seymour, Edward G. Robinson, William Haade, Thomas Gomez, 1948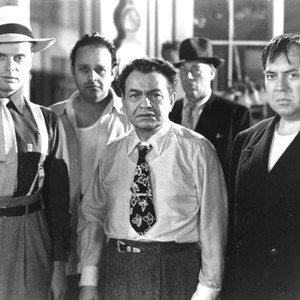 CASBAH, Thomas Gomez, Peter Lorre, 1948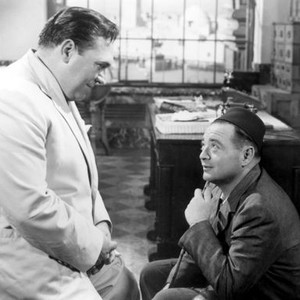 KEY LARGO, Thomas Gomez, Edward G. Robinson, Humphrey Bogart, William Haade, 1948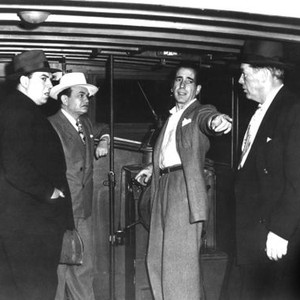 MACAO, from left: Vladimir Sokoloff, William Bendix, Thomas Gomez, 1952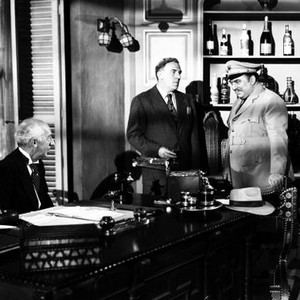 STAY AWAY JOE, Burgess Meredith, Katy Jurado, Susan Trustman, Elvis Presley, Thomas Gomez, 1968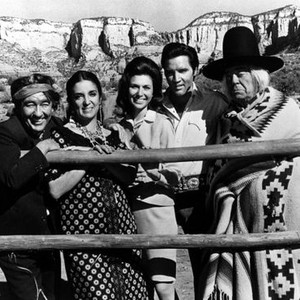 FORCE OF EVIL, Thomas Gomez, John Garfield, 1948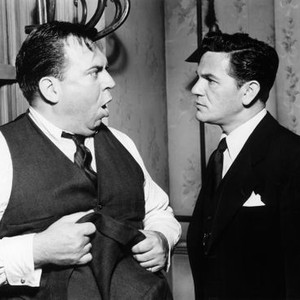 CAPTAIN FROM CASTILE, Lee J. Cobb, Tyrone Power, Thomas Gomez, Jean Peters, 1947. TM and Copyright © 20th Century Fox Film Corp. All rights reserved.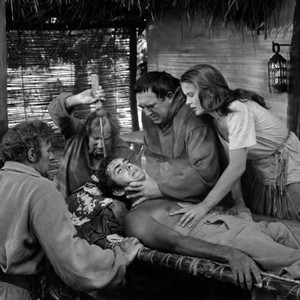 CORVETTE K-225, from left: Barry Fitzgerald, Thomas Gomez, Robert Mitchum, 1943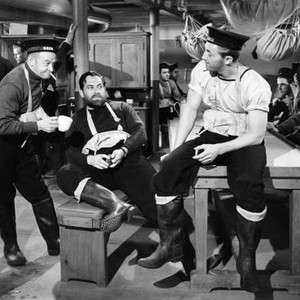 Filmography
Movies
TV
Credit

No Score Yet

No Score Yet

Gunsmoke
Agustin (Guest Star)

1972

No Score Yet

No Score Yet

Dan August
Hector Costa (Guest Star)

1970

No Score Yet

41%

Bewitched
Garcia (Guest Star)

1969

No Score Yet

No Score Yet

Laredo
Unknown (Guest Star)

1966

No Score Yet

No Score Yet

The Virginian
Fedencio (Guest Star)

1965

No Score Yet

No Score Yet

My Three Sons
Unknown (Guest Star)

1965

No Score Yet

No Score Yet

Dr. Kildare
Unknown (Guest Star)

1963

No Score Yet

No Score Yet

Route 66
Unknown (Guest Star)

1960-1961

92%

96%

The Twilight Zone
Peter Sykes (Character)

1959

1961

No Score Yet

No Score Yet

The Rifleman
Unknown (Guest Star)

1959

No Score Yet

No Score Yet

Climax!
Unknown (Character)

1955