What to know
critics consensus
Employing gritty camerawork and evocative sound effects, Invasion of the Body Snatchers is a powerful remake that expands upon themes and ideas only lightly explored in the original. Read critic reviews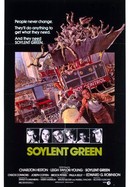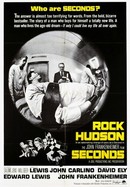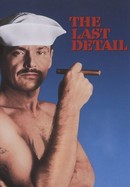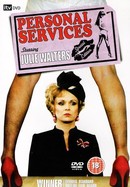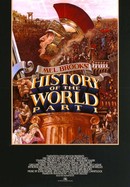 History of the World: Part I
Where to watch
Rent/buy
Subscription
Rent/buy
Rate And Review
Invasion of the Body Snatchers Videos
Invasion of the Body Snatchers Photos
Movie Info
This remake of the classic horror film is set in San Francisco. Matthew Bennell (Donald Sutherland) assumes that when a friend (Brooke Adams) complains of her husband's strange mood, it's a marital issue. However, he begins to worry as more people report similar observations. His concern is confirmed when writer Jack Bellicec (Jeff Goldblum) and his wife (Veronica Cartwright) discover a mutated corpse. Besieged by an invisible enemy, Bennell must work quickly before the city is consumed.
News & Interviews for Invasion of the Body Snatchers
Audience Reviews for Invasion of the Body Snatchers
Manages to effectively mine the eerie and disturbing depths of the premise without falling into camp, which could easily have happened. The final moments will never not be horrific.

Ah, here we are, at the end of another October horror fest. We certainly started off on an incredibly high note with Hereditary and, while we're not quite there with this movie, we certainly also close it off on a high note as well, particularly with how bad Prom Night actually was. And, of course, some of you might say that this really shouldn't fit within the month, given that it's more a paranoid conspiracy sci-fi thriller as opposed to full-on horror. But, once again, if I can make the case for Monster Family being a part of the horror fest then, surely, I can make a more legitimate case for this movie. In many ways, this reminds me of The Thing (which is one of my favorite horror movies of all time) in that it focuses on a similar approach to its...villains in that whatever it is that's going on, it takes the form of other humans, with the only perceptible change being the fact that, in this movie, they are emotionless substitutes. In The Thing, the changes are imperceptible, with the creature being able to fully assimilate the person's personality. In this case, however, this being substitutes them and the personality changes are noticeable, the physical remains exactly the same. The thing, pardon the pun, that works to me about this is that it plays with the concept of trust and, in a world like this, you really cannot trust anybody. The original Invasion played with this concept excellently, as it was an obvious political allegory to the McCarthy days, where people were so paranoid that their neighbors might be communist spies that accusations were thrown around with no real reasoning or evidence. This movie, however, doesn't have that element given that it is 1978 and, thankfully, the McCarthy era has been long gone by this point. The point I'm trying to make is that I love concepts like this, where you cannot trust anybody, even someone you may have known for decades, because they could have been substituted by one of these pod people. I do think, however, that the movie lays this on too thick at first. Elizabeth is in a relationship with this man and, of course, this man is taken over by the pod people. Elizabeth, to me, makes such a big deal about this without any real evidence to suggest that there's some sort of conspiracy. I mean, of course, there is some sort of 'conspiracy' going on, if you can call it that, but for Elizabeth to start blathering about it so, relatively, early on in the movie feels like a bit too much when she, literally, doesn't know anything about what's happening. Or, at least she's supposed to not be able to know what's happening, it's just that her guesses are so on the point that I found that, honestly, to be a case of too much, too soon. Elizabeth says that it's not Geoffrey, it's everyone that she sees has the same expressionless faces. Her boyfriend, Geoffrey, has been meeting with strange people that Elizabeth does not know. So, naturally, there has to be some sort of conspiracy going on here where people have been changed, right? Like I said, Elizabeth is obviously right in the long run, but I feel that it's too much for her to know, too early. I would have liked there to have been a little more guesswork involved as opposed to, almost immediately, hitting on what it is that's going on, despite no one believing her. I feel like this is something that, a lot of people, might feel is minor, and I'm not saying that it completely destroys the movie, but it does detract from it a bit. I suppose that's neither here nor there, I guess, given that I still very much enjoyed this movie. Later on, of course, Elizabeth's colleague, friend and love interest believes her once he sees Jack's second body being...grown at his Jack's wife's bathhouse. And, of course, Matthew finds Elizabeth's duplicate body being grown at her boyfriend's apartment as well. It's kind of difficult to argue against that kind of evidence, I think. Eventually, after this, it becomes the group's attempts to keep away from these pod people, who shriek loudly whenever they're in the presence of someone who's human. I think that part of what I liked about this movie is the fact that there's a certain inevitability of it all. There is no avoiding the fact that, sooner or later, you will become a pod person. Avoiding them by pretending to be emotionless is very doable, but not sleeping is gonna be impossible. Eventually the body is gonna shut down. The pod people fully take over when their 'host' has been sleeping for quite some time. Elizabeth, Jack, Nancy and Matthew are all fighting against this and, you know that, despite how hard they may try, they're not gonna avoid this. It's only a matter of time. For some reason, though, I like that. The futility of it all. With that said, this movie is exactly perfect. And, realistically speaking, no film ever is. I just think that the pacing off the movie is a little bit inconsistent. It feels like it goes on longer than it probably should and there's some self-indulgences that probably could have been cut out in order to make the film feel a little less cluttered. The script doesn't always do a great job at making things clear to you. Not that they have to explain everything, that's not my point, but sometimes you're not exactly sure how certain things happened and the scripting doesn't do an amazing job at, at least, giving you enough pieces for you to piece together. These are, really, minor complaints, as I still thought this was a damn good movie. The lead cast is tremendous. Donald Sutherland, Brooke Adams, Leonard Nimoy, Jeff Goldblum and Veronica Cartwright all deliver the goods. It also helps that their characters are really well-written. The film also has a great ending. Perhaps it's not shocking, given that THAT scene has become a meme, but it's still a great ending nonetheless and, once again, it plays into the futility of it all. And the only human character that is left standing will, inevitably, fall victim to the pod people and they will, seemingly, take over the U.S. I don't know what else to say, it's not a perfect movie by any means, but this is still a damn good remake that, in spite of its flaws, still holds up quite well all things considered. This is obviously not gonna be for everybody, but I would still give this an easy recommendation. At least we ended the horror fest on a, relatively, high note. Not as high as how we started it, but still a high note nonetheless.

Even though it relies on a gripping feel of intense paranoia, this is an overlong sci-fi/horror movie that suffers from certain problems in logic and kills its tension with long passages that make the pacing irregular, not even being smart enough as an allegory like the original film.

"Just because you're paranoid doesn't mean they aren't out to get you," goes the famous insight, and there's that part of this work that is unnerving to say the least. The other part, no less significant, is how no one will believe you, adding frustration to the pungent mix. It's done elegantly here, everyone taking their time, letting the tension build. One of the greats.
See Details