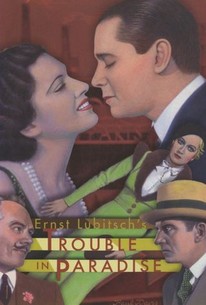 Trouble in Paradise
1932, Comedy, 1h 23m
28 Reviews
2,500+ Ratings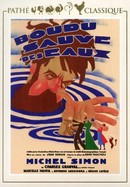 Boudu Saved From Drowning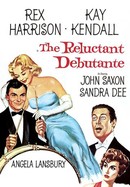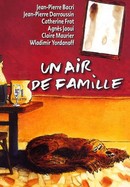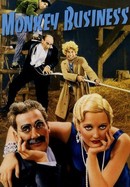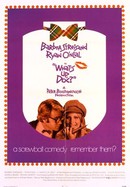 Where to watch
In Theaters
Rate And Review
Trouble in Paradise Photos
Movie Info
Thief Gaston Monescu (Herbert Marshall) and pickpocket Lily (Miriam Hopkins) are partners in crime and love. Working for perfume company executive Mariette Colet (Kay Francis), the two crooks decide to combine their criminal talents to rob their employer. Under the alias of Monsieur Laval, Gaston uses his position as Mariette's personal secretary to become closer to her. However, he takes things too far when he actually falls in love with Mariette, and has to choose between her and Lily.
News & Interviews for Trouble in Paradise
Audience Reviews for Trouble in Paradise
The first two thirds of the film are impeccable, relying on exceptional performances (especially Herbert Marshall) and a delightfully sophisticated dialogue, so it is really a pity that the plot starts to become a bit implausible and contrived after that, towards the end.

Elegant and yet naughty, melodramatic and yet mocking, romantic and yet light, 'Trouble in Paradise' defies a simple description. It's an elevated pre-Code comedy that works as a film about grifting, a love triangle, and a farce, all at the same time. The film was made in 1932, but often feels more modern because of director Ernst Lubitsch's storytelling, creative use of cuts, and clever script. You feel the sophistication in the way characters speak and dress, but there is also plenty of pre-code innuendo and playfulness. Perhaps all of these contradictory things are why so many critics give up, and simply refer to it as having the "Lubitsch touch". Herbert Marshall and Miriam Hopkins are a couple of world-class thieves who meet in Venice and fall for each other's skill. They get jobs working for the rich heiress of a perfume company (Kay Francis), hoping to fleece her. Things get complicated when Marshall starts falling for Francis. It's a pretty simple premise, and I have to warn you, the film has better form than plot. There is not a lot of realism in Francis's utter disregard for money - how much she spends, how willing she is to delegate control, how little she cares when she's ripped off - but the film isn't meant to be realistic. With that said, there are some wonderful moments. Marshall is sly and evasive to questioning in the way known to all con-men, by turning questions around on the asker. Francis is absolutely electric in scenes in the second half of the film, leaving no doubt as to what she wants to do with Marshall. My favorite exchange between the two: Francis: "You like me. In fact, you're crazy about me. Otherwise, you wouldn't think about my reputation. Isn't that so? But incidentally, I don't like you. I don't like you at all. And I wouldn't hesitate one instant to ruin your reputation...(snaps fingers).. like that." Marshall: "You wouldn't?" Francis: "No, I wouldn't." Marshall: (snapping fingers) "Like that?" Francis: (snapping fingers again) "Like that." Marshall: "I know all your tricks." Francis: "And you're going to fall for them." Marshall: "So you think you can get me?" Francis: "Any minute I want." Marshall: "You're conceited." Francis: "But attractive." Marshall: "Now let me say..." Francis: "Shut up. Kiss me." The kiss is a bit antiseptic, with Marshall leaning in without opening his mouth in the slightest, but that dialog leading up to it, with their faces about two inches away from each other, and Francis's languid sultriness, is fantastic. Later, when Marshall asks her why she wants to leave, she says "Because I want to make it tough for you," with a perfect emphasis on the 'T' in tough. Lubitsch then shows them in the mirror as she says "We have a long time ahead of us, Gaston. Weeks, months, years", rapidly switching to another mirror and then their shadows on those last two words. It's brilliant. Lubitsch brings a European flavor to the film by including moments of humor in Italian, Russian, and German. Two other hapless suitors (Edward Everett Horton and Charles Ruggles) provide additional comic moments, such as when Horton whispers with Marshall about the harems ("all kinds") in Constantinople. There is what I think was an inside joke, as Marshall's character runs up and down the stairs, whereas in real life he lost one of his legs in WWI. I get the feeling that if I watched the film again, I might pick up on other little touches and witticisms. If the film had taken itself seriously in any one of the genres it dabbles in, I almost certainly would have given it a slightly lower rating, because it's good but not great when I think of those things in isolation. There is something about the whole, however, which is charming. As a postscript, here are a few other exchanges I enjoyed... Marshall: "Madame Colet, if I were your father, which fortunately I am not, and you made any attempt to handle your own business affairs, I would give you a good spanking - in a business way, of course." Francis: "What would you do if you were my secretary?" Marshall: "The same thing." Francis: (leaning back and smiling provocatively) "You're hired." Hopkins: "This woman has more than jewelry." Marshall: "Oh!" Hopkins: "Did you ever take a good look at her, umm." Marshall: "Certainly." Hopkins: "They're all right, aren't they?" Marshall: "Beautiful. What of it? Let me tell you something. As far as I'm concerned, her whole sex appeal is in that safe."

Just a couple sentences, sorry Lubitsch A fine comedy with good dialogue, and really brought you back to the thirties. But I didn't find the story to grand.

Beautiful interplay with great humour and an enjoyable plot line. Displays a layer of sophistication that is often missing from films of the period.
See Details