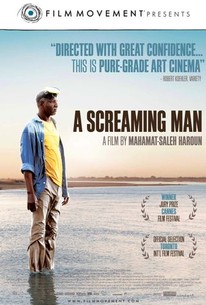 A Screaming Man
2010, Drama, 1h 32m
41 Reviews
500+ Ratings
What to know
critics consensus
A Screaming Man deftly uses its personal look at a family dynamic to offer pointed political observations, confirming writer-director Mahamat-Saleh Haroun as a major talent. Read critic reviews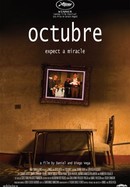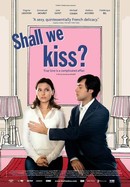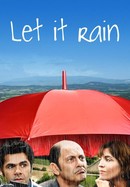 Let's Talk About the Rain Over the Hills and Far Away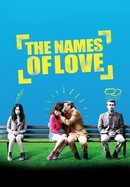 Rate And Review
Movie Info
Aging Adam Ousmane (Youssouf Djaoro), who was once an up-and-coming Chadian swimmer, now manages the pool at a prestigious local resort. When the new Chinese managers of the establishment decide to downsize, Adam loses his job to his own son, Abdel (Dioucounda Koma). Shattered by this demeaning turn of events, Adam is pressured into contributing to the Chadian war effort. With no money to speak of, the only asset he can donate is his son, who is then abducted into the Chadian army.
News & Interviews for A Screaming Man
Audience Reviews for A Screaming Man
Disturbing yet heart wrenching, A Screaming Man is one of the most provocative films to come out of Africa. Real and raw. Prepare for the emotional roller coaster.

With the civil war raging across Chad, Adam(Youssouf Djaoro) and David(Marius Yelolo) have more immediate concerns like possibly losing their jobs at a hotel resort in the upcoming privatization but reassure themselves that they are safe due to their thirty years' service. However, their confidence proves ill-founded when David is fired and Adam is reassigned away from his precious pool and to work as gatekeeper, with his son Abdel(Diouc Koma) becoming the sole pool attendant. As you can imagine, this makes for some awkward family dinners. To make matters worse, Ahmet(Emile Abossolo M'bo), the local chief, informs Adam that he has three days to pay his share of the army tax. "A Screaming Man" is a prime example of economic and sparse filmmaking in the neo-realist tradition. While it might seem more than a little strange to outsiders the importance Adam places on his pool job, it is probably best to remember the high value of water in such an arid country as Chad. It is maybe instead the tourists who should be chided for their partying in a time of war but then they are probably just believing the government propaganda. On another level, this allegorical movie could also said to be about how scary change can be, as we get a couple of reminders that Adam is not quite the person he used to be. Of course, who knows what the future will bring any of us?

A former swimming champion is replaced by his son as the pool attendant at a posh Chadian hotel. I understand why this film got rave reviews. There is a quiet power to Emile Abossolo-M'bo's performance, and the filmmaking is full of subtle moments of his character's quiet desperation. And the film doesn't make an overt, in-your-face political point, but by the end, we can't escape the folly of war. But the film is remarkably slow. One moment of strong acting is also an example of the film's main flaw: the camera starts at a three-quarter shot of Adam, and over the course of about forty-five seconds, it zooms in to a extreme close-up just as a tear forms in Adam's right eye. It takes an amazing amount of talent for an actor to make that work, and even though M'bo does, it's an incredibly long way to travel for the payoff. If this were the only slow moment in the film, I'd be raving, but cumulatively, there are at least fifteen minutes composed of Adam walking down the same streets he later rides a motorcycle down. And on and on. When Stanley Kubrick employed some of the same camerawork, it built suspense; when director Mahamet Saleh Haroun tries these tricks, it's too much, comprising a film that is tortuously slow. Overall, I'm sympathetic to the film's political points and subtle filmmaking, but if only there were a character with youthful energy (Adam's son is a prime candidate), then it would balance the film's overall meandering style.

Searing drama about a man who finds his livelihood threatened when he is replaced by his own son. Pits this family drama against a backdrop of social unrest in Chad, as the older generation resists reforms from rebels. Its themes of generational conflict resonate in affecting and sobering ways.
See Details