You might also like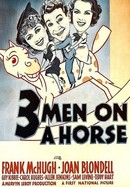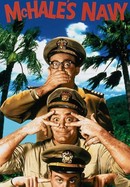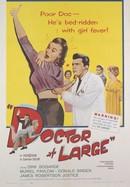 Rate And Review
At War With the Army Photos
Movie Info
When former business partners Vic Puccinelli (Dean Martin) and Alvin Korwin (Jerry Lewis) enlist in the U.S. Army, they have different ambitions. Puccinelli, who has made the rank of sergeant, wants to see action rather than the drudgery of his current post. On the other hand, Korwin, who is a klutz, wants to stay out of combat and near his family in the United States. However, they both have to deal with stern Sgt. McVey (Mike Kellin) while also preparing for an Army variety show.
Critic Reviews for At War With the Army
Audience Reviews for At War With the Army
Filmed in their heyday, while they were still a true team and not battling egos, this is less a film than a Broadway play adapted for film and the then very popular Martin and Lewis team. Despite the wrinkles on some of the comedy (mugging stolen from Harpo Marx!) there are moments when the magic happens ... and usually when they are together onscreen. Film fans will enjoy the "Bells of St.Mary" sketch.

haha its an amazing movie dean martin and jerry lewis are an excellent cmedy duo that work very well together there wasnt much to the plot or story but the comedy factor was great, never fail to laugh when jerry lewis is around
Quotes
There are no approved quotes yet for this movie.