The Atticus Institute
(2015)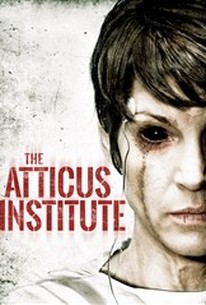 The Atticus Institute Photos
Movie Info
Dr. Henry West founded The Atticus Institute in the early 1970s to test individuals expressing supernatural abilities - E.S.P., clairvoyance, psychokinesis, etc. Despite witnessing several noteworthy cases, nothing could have prepared Dr. West and his colleagues for Judith Winstead. She outperformed every subject they had ever studied - soon gaining the attention of the U.S. Department of Defense, who subsequently took control of the research facility. The more experiments they conducted on Judith, the clearer it became that her abilities were the manifestation of evil forces within her, prompting the government to take measures to weaponize this force. But they soon discovered there are powers that exist in this world that simply cannot be controlled. Now the details of the inexplicable events that occurred within The Atticus Institute are being made public after remaining classified for nearly forty years.
Critic Reviews for The Atticus Institute
Audience Reviews for The Atticus Institute
The Atticus Institute somehow carries on like a child in spite of its excellent cast. Like The Last Exorcism (another certain found-footage possession horror), this movie throws any believability it had out the window in a finale with appallingly bad CGI. Unlike The Last Exorcism however, The Atticus Institute had nothing to offer us at any point leading up to those final seconds. It is overflowing with some of my most hated cliches, including the ever-despised "watching this film is dangerous for YOU" bullshit. That's not horror, that's a gimmick and it's garbage, and I want it out of my genre.
The Atticus Institute Quotes
There are no approved quotes yet for this movie.