Be Like Others: Transsexuals in Iran
(2008)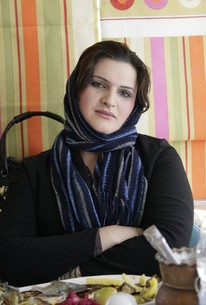 AUDIENCE SCORE
Critic Consensus: No consensus yet.
Be Like Others: Transsexuals in Iran Photos
Movie Info
Filmmaker Tanaz Eshaghian explores the proliferation of gender reassignment surgery in a society where homosexuality is punishable by death in this documentary that ponders the extreme measures taken by gay Iranians who risk execution if the truth about their sexuality is uncovered. In Iran, to be homosexual is to live in fear. Yet despite the fact that homosexual men and women in Iran risk their lives simply by revealing their sexual preferences, the fact that prominent sex-change surgeon Dr. Bahram Mir-Jalali performs more gender reassignment surgeries in one year than the entire country of France does in one decade offers telling insight into a culture that accepts both genders though refuses to acknowledge any gray area in between. For an emerging generation of men and women who are forced by theocracy to deny their true selves, this drastic transformation provides the only hope for survival.
Audience Reviews for Be Like Others: Transsexuals in Iran
This is certainly a film that needed to be made, but I felt at times that it wasn't as well made as it could have been. My primary problem was that some of the people's stories were never followed; the film gave a great starting glimpse, and usually a stunner check-in, but did not conclude with all of the people. Most notably, the FtM person was never followed, and I was not aware that the Iranian system even allowed for FtMs (which when you consider their culture, the upshift in civil rights one would obtain from having a male social status, surely following this tiny slice of the population would be most intriguing subject matter for a documentary) . Another failure is that the film never details what treatments the government provides and how/if the government does provide them. At one point, money is discussed with one patient, but it is still unclear to me if it is all state-funded or if firstly the state expects the patient to pay, and only if the patient can not does the state kick in money. It's also important to clarify what procedures the government allows be performed, considers necessary to finance, and has the surgeons to perform. Yes, I could research this, but that doesn't negate the fact that the film should include it. As it is, the film was not compelling enough to provoke me to do that additional research. If I do that additional research (and I probably will), it will be at a later date because I've read about some recent trans* activity in Iran and I'll want clarification to feel like a well-informed transsexual who could be a well-informed transactivist. As the film is willing to make other factual statements about transsexual life in Iran, it needs to make these important facts clear also. I was very interested to see that in Iran, more than in the West, (as I somewhat suspected) there are transsexuals who serve as the strictest gatekeepers to other transpeople's identities. I am of course speaking of the infamous Vida, a most critical transwoman, who attacks prospective surgery patients for the smallest infractions whilst also trying to negotiate to keep them in good standing with their families. She is the one, more than any doctor or religious/government official, who believes she can dictate the gender identity AND performance of others and decide if their sexgender is acceptable. Because of the way Iran arranges its system, she does indeed have the most influence over the minds of the people seeking trans* treatment. The lack of followup, adequate context for non-trans* and non-Iranians, and overall disconnected feel of the edit makes for a much weaker piece than this should be. Still, let me echo again, I am SO GLAD SOMEONE MADE THIS FILM. Even if it is through eyes that are squinting, it is still a sight that needs seeing.
_kelly .King
Super Reviewer
Be Like Others: Transsexuals in Iran Quotes
There are no approved quotes yet for this movie.