Bichunmoo
(2000)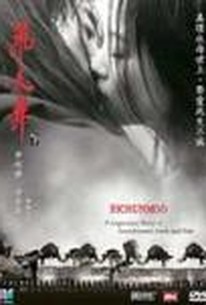 AUDIENCE SCORE
Critic Consensus: No consensus yet.
Movie Info
Hong Kong martial arts filmmaker Kim Yeong-jun directs the romantic adventure Bicheon Mu, based on the manga by Korean writer Kim Hye-rin. Shot in China and set in 1343, the story involves the love affair between orphan Jin-ha (Shin Hyeon-jun) and the general's daughter, Sullie (Kim Heui-seon). After learning that Jin-ha has been killed in battle, she appeases her father and marries Mongol Nam-gung Jun-kwang (Jeong Jin-yeong). Jin-ha gets better, learns about his heritage, and leads a team of sword-wielding warriors. Ten years later, the lovers are reunited. ~ Andrea LeVasseur, Rovi
Critic Reviews for Bichunmoo
There are no critic reviews yet for Bichunmoo. Keep checking Rotten Tomatoes for updates!
Audience Reviews for Bichunmoo
A Korean prince orphaned by an invading Mongolian army is hunted for his knowledge of a lost art of swordsmanship whilst mourning his estranged love for the Mongol princess. Although clearly trying to jump on the Crouching Tiger bandwagon, Bichunmoo's visual style has far more in common with the frenetic martial arts action flicks of Tsui Hark with its crazy camera angles, extreme close ups and copious use of wind machines and gallons of dry ice. As a result it all looks a little clumsy and crude in comparison, especially since the choppy editing makes it seem like a breathlessly episodic soap opera that's so absurdly convoluted it's almost impossible to follow. The pantomime villains appear and disappear at various intervals with little clue as to who they are and what their motives might be and our heroes can't wait to throw themselves upon the nearest swords willy nilly in the hope to tug the heart strings of the bemused audience. It's all a bit of a mess really and although the acrobatic cast go through the motions of throwing themselves all over the screen for some reasonable fight sequences, the haphazard script makes it impossible to care what's going on, making it a rather overlong and tiresome experience. House Of Flying Daggers did something very similar with a lot more art and imagination.
Korean made period action drama with a forbidden romance at the heart of the story. Pretty well made and rivals the likes of "Crouching Tiger, Hidden Dragon" and "House of Flying Daggers" with spectacular fights sequences, big sets and colourful art design. The story though does get confusing with many characters with triple-barrel names and differing motives all from three different ethnic backgrounds, it takes a while to absorb it all in. It's a very good effort and well worth a look.
Bichunmoo has its ups and downs, but director Kim Young-jun does more than enough to surpass mediocrity.
The story is pretty deep in terms of love, loyalty, and revenge. It is also quite lengthy at just under 2 hours, and despite the times where the film gets dramatic, it also gets momentary, so a lot does happen throughout the movie.
On the other side of the love story is the action and an enjoyable watch these scenes are. The swordplay is composed of some great choreography which lead to some fast-paced fights; however, the editing and camera angles are a little bit of a letdown, as they are a bit erratic. The fights are also a little brief and that leaves a feeling of wanting more.
Shin Hyeon-jun comes across as monotone, and although that does match his character, it makes the likes of Jeong Jin-yeong and the lovely Kim Hee-seon much more amusing to watch. There are also a number of other characters that may have excelled with a little more screen time.
Bichunmoo isn't perfect, but for a dramatic martial arts film out of Korea, it is a worthwhile viewing.
Bichunmoo Quotes
There are no approved quotes yet for this movie.