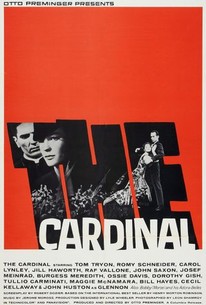 The Cardinal
1963, Drama, 2h 55m
14 Reviews
500+ Ratings
You might also like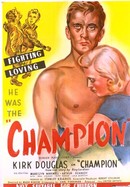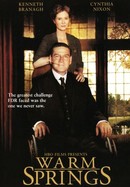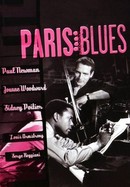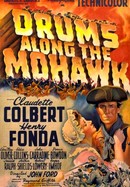 Rate And Review
Movie Info
On his path to the College of Cardinals, Stephen Fermoyle (Tom Tryon), a newly ordained Catholic priest, is confronted with family, personal and social crises that cause him spiritual turmoil. First, his sister (Carol Lynley) conceives a child out of wedlock; then he is tempted away from the Church by a woman (Romy Schneider) ; later he contends with racial bigotry within the Church and encounters Nazism in Austria. Will Stephen overcome his trials and reach the rank of cardinal?
Critic Reviews for The Cardinal
Audience Reviews for The Cardinal
A very good film that takes on a number of difficult topics -- possibly too many. One of Preminger's best, if underrated, films, with a strong performance by Tryon.

I can't think of anyone more qualified for such a high, honorable position in Catholic priesthood than John Slaughter. I always found that name disturbing for, well, any TV program of the late '50s and early '60s, let alone one associated with "The Wonderful World of Disney", but the point is that Tom Tryson went from being a Texas ranger to Catholic cardinal. I guess Chuck Norris wasn't the first ranger to leave the force to pursue some hardcore Bible thumping. If anything makes Tryon an awkward casting choice, it's not so much his being a former honorary Texas ranger, as much as it's his being gay, something that is frowned upon by the Catholic faith which hasn't exactly stopped many other respectable priests from having his way with boys. Hey, for a while, Tryon did date some dude who was in the original production of "The Chorus Line", so he was but a few dancing marches away from a choir boy, yet that temptation never comes to him, which is shocking, because this priest has to face a whole lot of other trials. Well, someone involved in this film ended up in a whole heap of trouble, religiously speaking, and if it wasn't gay, I guess potentially pedophilic Tom Tryon, then it was Otto Preminger, who was a Jew, the Catholics "favorite" type of person, especially around WWII. He may not have had an especially thorough, or at least subjective knowledge of Catholicism, but he sure knew how to make a good film, or rather, how to find a conventional formula through which he could make a good film. The film is refreshing in a lot of ways, but it occasionally conforms to traditional and somewhat superficial dialogue and characterization, in addition to certain melodramatics which try too hard to intensify a narrative which should have the genuine edge to compensate. This film is not as lacking in intensity as it could have been as a 1963 drama, but near-theatrical lightheartedness goes broken up by edgy, boundary-transcending topics of great weight, whose dramatic potential still feels rather underexplored, partly because the film tackles too many topics to explore. Dealing with the lead's priesthood and family life in great detail, then abandoning a lot of those elements to touch upon his love life, and confrontation with anything from racism to European political turmoil of the '30s and '40s, this film is rich with layers, all of which are thoroughly compelling, but too distinguished from each other, thus, when storytelling shifts focus, it jars, and intensely, actually beginning to lose a sense of focus along its startlingly disjointed path, if not some dramatic weight. This story is actually very meaty, so much so that natural shortcomings should not really be present, but because ambition leads to so many layers attempting to build up so much so sweep, you cannot help but feel the intensity and dynamicity limitations in contrast to the ambition of the convoluted storytelling. The inconsistencies thrive on excessive layering, as well as excess within the individual layers, which drags the film on and on, until it reaches a runtime of about three hours repetitiously, if not aimlessly, and wears you down along the way. The film's kick never drops too greatly, but neither does it truly soar, because as promising as it is, it gradually loses momentum under the overwhelming weight of its own ambition, which begets too much audacity, too many layers, and altogether too much excess for it to handle with limitations of the time, and other aspects. With that said, the final product compels throughout its rocky course, fulfilling ambition enough to reward the patient, maybe even holding them over with some handsome imagery. The film has earned some notoriety for winning the Golden Globe for Best Drama, while not even landing a Best Picture nomination from the Oscars, although the Academy Awards did grant nods to certain technical aspects, such as cinematography by Leon Shamroy which isn't especially rich, but both grand and intimate, to where it immerses you, with the help of subtly lavish art direction which helps in selling the setting of this dramatic epic. I'll take what I can get as a supplement to the selling of this film's story, for although the layers are extremely overblown, to the point of glaring focal unevenness, the ambition of the storytelling is understandable, for this is worthy subject matter which juggles the deconstruction of Catholicism and its high principles, with grand dramatic themes dealing with family, love, politics, social prejudice and war, and how they all factor into faith. This is a promising premise that deserves better than the superficialities of the '60s, and yet, although screenwriter Robert Dozier succumbs to many of these superficialities, his script, on top of delivering on a fair bit of wit and dynamicity, transcends a lot of boundaries in impressive ways, touching on edgy themes of sin and death under natural and unnatural circumstances which challenge faith and how someone might fulfill the questionable aspects of that faith. This edge also helps in drawing rich characters of limited layers who are still well-defined in their respective roles, and through solid performances found across the board, with leading man Tom Tryon delivering on the warm charisma of a man of God, before humanizing his role through tasteful and subtle dramatic layers which sell the internal struggles of man caught between his humanity and his faith in a world which challenges him on a number of levels. Onscreen and on paper, inspiration is implemented, limited by the time, but transcendent of a lot of natural shortcomings, through an overwrought, but worthy ambition that a director like Otto Preminger might can handle. Preminger was always known for his knack at breaking down boundaries for the sake of fulfilling dramatic potential, and although the final product still leaves much to be desired, Preminger's directorial pacing is brisk enough to sustain entertainment value, while heights in a thoughtful atmosphere and edgy storytelling range from gripping to truly powerful. This power could have been more consistent if the film was tighter and more realized, and if enough consistency in power was sustained, then the final product would have been outstanding, yet as things stand, although this drama could have been so much more, - even though it is already too much - it rewards just fine. Overall, more than there are occasions of convention and melodrama, there is an inconsistency in intensity which questionably reflects an ambition which most problematically leads to serious focal inconsistencies which, along with other excesses, leave the momentum of the final product to die down, until potential fails to go fulfilled, but just barely, because through handsome cinematography and art direction, and inspired writing, acting and direction to power the telling of a promising premise, Otto Preminger's "The Cardinal" stands as an overambitious, but ultimately rewarding portrait on a man of high religious honor's struggles with trials of humanity and faith. 3/5 - Good

A beautiful film about the title cardinal and his journey through life dealing with a full lifetime of issues. Highly recommended.
Quotes
There are no approved quotes yet for this movie.