Christmas on Mars
(2008)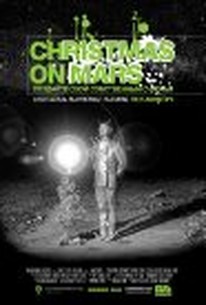 Movie Info
The film takes place during Christmastime on Mars, as the colonization of the Red Planet is underway. But, when an oxygen generator and a gravity control pod malfunction, Major Syrtis and his team fear for the worst. Syrtis hallucinates about the birth of a baby, and many other strange things. Meanwhile, a compassionate alien superbeing arrives, inspiring and helping the isolated astronauts.
Critic Reviews for Christmas on Mars
Audience Reviews for Christmas on Mars
½
This could've used some editing. And some acting. There are some great (budget) visuals, and disturbing, creepy atmosphere, but nothing else worth mentioning. It's the type of film one should watch high in order to enjoy it to it's fullest. Unfortunately, I was stone sober and this movie was pretty much a challenge to sit through.
Devon Bott
Super Reviewer
½
haha, oh the Flaming Lips, we love you.
Kyle Meisch
Super Reviewer
It really has that cheesy 50s-60s sci-fi film feel, with all the purposefully cheap sets, and (possibly purposeful) bad acting. You also have that snail's pace that is common of the sub-genre, but within the slow movement you actually have some serious mood being built. The film is shrouded in a heavy, creepy, and dreamlike feel that really sucks you in. It's no Kubrick, but it's still one heck of an experiment.
Patrick Dolan
Super Reviewer
Christmas on Mars Quotes
There are no approved quotes yet for this movie.