Delirium
2018, Mystery & thriller/Horror, 1h 36m
5 Reviews
250+ Ratings
You might also like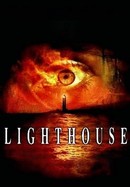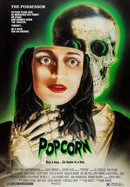 The Human Centipede III (Final Sequence)
Where to watch
Rent/buy from $3.99
Free
Rent/buy from $3.99
Rent/buy from $3.99
Rate And Review
Movie Info
A man inherits a haunted house after spending time in a mental institution.
Audience Reviews for Delirium
Here's a little pointless fact that might make some of you feel old. That 70s Show, which Topher Grace starred in for seven seasons, premiered over 20 years ago (it's first August 23, 1998). Yikes, I turned 30 this year and even I feel old after learning that. To be fair, I don't think I became a fan of the show until later and, to this day, it's one of those rare sitcoms (in front of a studio audience and/or laugh track) that I can still enjoy to this day. I think it worked largely because the cast really did feel like a group of friends and, honestly, not many sitcoms of the era captured that feeling. There's obviously better sitcoms out there, particularly post-Arrested Development with shows like The Office (US), 30 Rock and Park and Recreation proving that it can be done without the laugh track. Topher Grace has had an interesting career, because I've always felt that he's good at these sort of smartass roles, but after That 70s Show, his career didn't exactly take off as I'm certain he probably expected it. He did appear in Spider-Man 3 in 2007, which is why he left the show in the first place, but Spider-Man 3 has been maligned in the ensuing decade and it's one of those movies that we just don't talk about. He does play David Duke in BlackKklansman and, of course, I would very much like to see that movie. Regardless, we're not here to talk about that or any of Topher's other movies. We're here to talk about Delirium. And, if I remember correctly, I recall reviewing another movie with this name last year. It's not really that big of a deal, but I remember hating the previous movie I reviewed with this name. It was an incoherent and nonsensical sense that jumped between genres more times than you blink during a day. Is Delirium, as it relates to its usage in films, cursed? I guess we shall see. Fuck it, let's get it out of the way first. This movie is...fine. It's not what I would call good, but it's not terrible either. The set-up is definitely a little uninspired. Guy stays in his parent's house, strange things start occurring that lead him to believe that the house is haunted. Yawn, am I right? There's nothing that separates this from all the many haunted house movies in existence. I guess the only thing that 'differs' is the fact that Thomas (Topher's character) has just been released from an insane asylum he spent 20 years after committing some sort of crime and is placed under house arrest in his father's house (who killed himself shortly after Thomas' release). Thomas' mother has been missing for almost as long as they've been in jail. Oh, did I mention that Thomas' brother is in prison as well for the same thing that Thomas got sent to the insane asylum for? Anyway, I suppose the fact that Thomas just got released from an insane asylum, and he has to take pills in order to keep his 'visions' under control, is meant to create a sense of unease, because you do not know whether you can trust what he sees or not. And the movie does this by showing you things that are patently, and obviously, not really happening so when the stuff that really is happening is shrouded under that veil of mystery. It's not like this is anything new to this movie. They didn't discover a new way to tell this story, but it was precisely what they needed to do in order for this narrative to have any hope of actually fooling someone. But, as if it wasn't obvious, it doesn't really work. The thing about the movie is that it, mostly, explores the family dynamic between Alex and Thomas and their parents. Not that you can't pull off a haunted house movie without having a family dynamic at its core, but I just feel like the movie clumsily handled both elements, particularly the haunted house stuff. It's not that the latter is bad or anything of the sort, but it's practically nonexistent and not even that particularly scary to begin with. If I could use emojis in these reviews, the haunted house part of the film would get the meh emoji. I think they just do the bare minimum that they can to get by and you can definitely sense it. Because, as a horror movie, this is just a failure. I do think the more interesting stuff in the movie comes in when Alex who, as you may already know, has been in incarcerated for 20 years, escapes and finds his way back to his old house, looking for some money that his father may have left behind in a secret room. You also uncover the mystery of what it was that Thomas and Alex did that landed one in an insane asylum and the other in prison for 20 years. Alex killed a girl that rejected Thomas in front of the whole school. He handcuffed Thomas and made him watch. Alex then went on to kill another girl after that fact. Alex did this because, as he said, sometimes you need two men to make one brother. Which, really, doesn't make sense, but I guess it sounds cool. Anyway, moving on, we later find out that Thomas and Alex's mother did not run away. In fact, their father cut off her tongue and hid her down in this secret room where he had kept her for close to 20 years prior to killing himself. So that explained some of the events like Thomas getting calls and just hearing heavy breathing. But, and this is where the problems begin, WHY did Thomas and Alex's father do this??? It makes no sense no matter how you slice it, at least in this context. Efren, the father, mentioned that their marriage wasn't working, but what could have pushed him to do what he did? I don't know, it's never explained and it just feels like a way to have a twist of 'oh, their mother never abandoned them and she did love them after all'. Which is fine, but this should have been better explained than what it was. It explains Efren's suicide, for sure, but it doesn't explain why he did this in the first place. Very little effort was put into this because they didn't want you to question anything, apparently, but it's a little ridiculous to buy into. And another thing is the fact of WHY there's secret passages behind the walls? And why there are holes in the walls that can see into every room in the house. The one thing that comes to mind is the fact that Efren was, somehow, sexually abusing his two sons and these secret passages was to...look at them. It would explain why he cut off his wife's tongue and why he hid her away and chained her up in this secret room. As I understand, Efren was some sort of politician and, assuming that this sexual abuse theory has any credence, maybe his wife found out about it and she was gonna tell the authorities. This would, naturally, ruin Efren's career so he had to do something about it. I swear that I put in three times as much effort into figuring that out than they did in the film's execution. Because, if that were the case, that would incredibly improve the film's rating, in my opinion. The haunted house shit still sucked immensely and the movie isn't exactly going to win an Oscar for Best Original Screenplay, but it would have been something that would have added a deeper and darker context than one might have expected. Maybe they wanted you to figure it out on your own, but it's not exactly that subtle either. They never explicitly say anything, but you can put two and two together if you're really attentive. Hell, you don't really even have to be that attentive. But the film's insistence on not giving you proper context ends up taking away from the experience, hence why it feels like it doesn't make sense. That's just me, perhaps others will view it differently. The acting is fine, there's nothing really to write home about here though. I don't know what else I can say about this. It fails as a horror movie and while the family dynamic is a little better, its lack of proper context and, umm, strong storytelling hold it back a bit. It's watchable if you've got 90 or so minutes to spare, but it's not gonna be something that sticks with you for long.