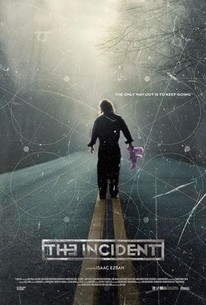 The Incident
2014, Sci-fi/Mystery & thriller, 1h 40m
18 Reviews
50+ Ratings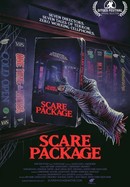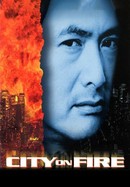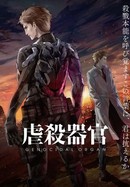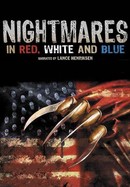 Nightmares in Red, White and Blue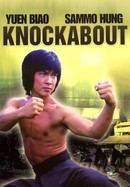 Rate And Review
Movie Info
Two parallel stories about characters trapped in illogical endless spaces: two brothers and a detective locked on an infinite staircase, and a family locked on an infinite road -- for a very long time.
Audience Reviews for The Incident
What comes to mind when you first hear the genre of sci-fi? Usually the first thought that comes to mind are films like Star Wars, Star Trek, 2001: A Space Odyssey, Interstellar and even films that will see release this weekend, like Valerian. Of course, that's not to go into all of the sci-fi literature from people like Philip K. Dick and Orson Scott Card (who's a raging asshole and homophobe). The former has, arguably, been the most influential sci-fi writer of all time. His influence is felt in sci-fi media even to this day. Anyway, the point that I'm trying to make is the fact, for the most part, when people think of sci-fi, they think of these big-budget, special effects driven films. Those films I just mentioned very much fit into the sci-fi genre, to be sure, but that is not all that the genre can be. Sometimes you can have as many elements and themes associated with the genre while using absolutely no special effects and relying completely on character development. And that's precisely what this film is. Now, with all of that said, let me just get one thing out of the way first. And that is the fact that is movie, once it reveals what's going on and what the reason behind it is, will be a little complicated for some people to connect the dots in a fashion that makes some sort of coherent sense. Here's the thing about this movie though, I don't think it's one of those purposely vague movies that gets off on the fact that they're withholding information from you while giving you just enough to come up with your own theories. All of the answers are given right to you in, quite frankly, a silver platter. All you have to do is put the pieces together and see what answer goes with what question. I imagine that a lot of people simply won't want to put in the effort and when I tried discussing it with my aunt (who watched the movie with me) it all definitely sounded a little convoluted. But it's not, sometimes whenever a story is complex, and someone might not have the patience to figure it out, they say it's a convoluted film and that they thought it was a bad movie or they didn't get into it. And I've seen convoluted movies that make no sense no matter how you slice it (The Midnight After comes to mind IMMEDIATELY) and this isn't that movie. To put the narrative simply, it's about learning from the mistakes of your past and how the characters, forgetting to learn from these mistakes, end up living through the same exact situation that they just got out of. I don't wanna say it's about the 'recklessness' of youth, but in many ways it is and how that recklessness might manifest itself in ways that negatively affect their lives when they are older. I honestly don't even know how I've gotten this far into the review without actually spoiling any of it. Basically, the story focuses on two sets of people being stuck in a time loop for 35 years. There's the cop and the brothers stuck in an infinite stairwell that loops over. For example, if one of the characters brought a book then, every day, a new version of that book reappears. Being stuck in a loop for 35 years, in which the people actually age, you can imagine how many books these people have amassed. The other group, a man, his girlfriend and her children, are stuck in the same road for the same amount of time. The film goes back and forth between both timelines and the mystery is in figuring out how these two come together. I was able to figure parts of it out quickly, it's not like it's super unpredictable, but not all of it. I honestly think that's about as much as I'm gonna say about the narrative, since part of the fun is seeing the reaction you have once you figure out what's going on. I will say that this movie had a great concept, while not necessarily the most inventive, but I thought the execution was really strong as well. You don't always see that, a film with a great concept actually delivering on its own promise. I'm not gonna sit here and say it's a great film, but it's a very intriguing story with some very good writing and acting from all involved. And what I like most about this, and I might have already mentioned this, is the fact that there's not one special effect used here. I mean I'm sure there were SOME effects used, but I mean that this is not a Star Wars-esque movie that is impossible to make without special effects and CG. And I'm not saying that as a negative, as I really enjoyed The Force Awakens and I'm eagerly looking forward to watching Rogue One on Netflix this weekend. What I mean is that this is a breath of fresh air in this genre and, quite frankly, I'm not surprised that no one in North America has bought the remake rights to this. Though, to be fair, this is the type of film that works best as an independent film, not something that's got a big budget. It's a high-concept movie and they're not gonna get a lot of money for this. And I think that works best, it allows the filmmakers to be crafty and creative with their approach. But, I digress, I know this won't be everyone's cup of tea, but I thought this was a damn good movie. I think it deserves a watch even if you end up hating it, at least it's a movie that will never bore you and it will inspire some debate. So, yea, I'd recommend it.
See Details