Firecreek
(1968)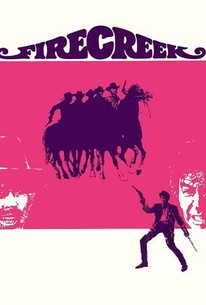 AUDIENCE SCORE
Critic Consensus: No consensus yet.
Movie Info
Jimmy Stewart and Henry Fonda headline this western in which an old lawman (Stewart) attempts to keep his town safe from a band of recent returnees from the Missouri range wars and their villainous leader (Fonda), who threaten to destroy it with their drunken revelry. The old sheriff usually avoids the town, preferring to live on the outskirts of town with his pregnant wife. He is a bit of a pacifist, and when he sees what the outlaws are doing to the peaceful little village, he decides he must intervene, as no one in town seems to have the grit to fight back. At first the lawman attempts to reason with the outlaws. He fails at this, and even more violence ensues, forcing the sheriff to use a stronger form of persuasion.
Critic Reviews for Firecreek
Audience Reviews for Firecreek
Gritty western with a melancholy tone. Stewart and Fonda do good work as adversaries although Henry is a conflicted villain. He has some good scenes with Inger Stevens that humanize his character. Inger imparts a real sense of muted sorrow to her part but also a core of strength, a very subtle actress.
½
Decent if rather old-fashioned western, raised above meciocrity by the two heavyweight stars.
Firecreek Quotes
There are no approved quotes yet for this movie.