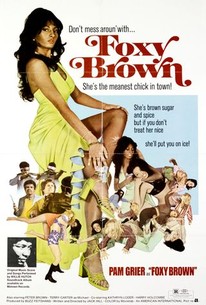 Foxy Brown
1974, Crime/Drama, 1h 31m
21 Reviews
5,000+ Ratings
What to know
critics consensus
Rampant amorality and sensationalist flourishes give this crime thriller a rich coat of grime, but Foxy Brown's powerful center lies in Pam Grier's commanding performance. Read critic reviews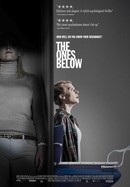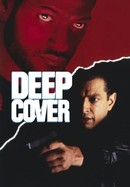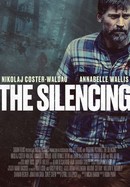 The Strange Color of Your Body's Tears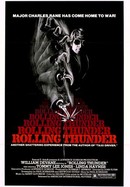 Where to watch
Rent/buy
Rent/buy
Rent/buy
Rate And Review
Movie Info
Unable to pay back the $20,000 he owes the mob, small-time hustler Link (Antonio Fargas) instead gives up the identity of an undercover cop (Terry Carter) who happens to be dating his sister, Foxy Brown (Pam Grier). When gangsters later kill the cop, Foxy is quick to make the connection and swears vengeance. Posing as a prostitute, and with the help of a group of neighborhood vigilantes, she gradually tracks down the hit men, their Mafia bosses and her own brother.
News & Interviews for Foxy Brown
Audience Reviews for Foxy Brown
One of the seminal Blaxploitation films of the seventies, and one of the highest rated, Foxy Brown is still fresh, interesting, and historically stimulating. This, the second collaboration between director and writer Jack Hill and actress Pam Grier since Coffy, this send up to the first film holds much more acclaim for its racy outfits, sexual innuendo, and constant gritty appeal. Starring Pam Grier in the femme role of Foxy Brown, a woman without any training or position of power, who goes after a large drug and prostitution organization for the murder of her boyfriend, who died at their hands. Usually Blaxploitation paints these criminals as the protagonists, running from the crooked police forces, trying to make themselves a living in the despondent ghettos. Here the cartels are all white men and women, sadistic and cruel, so evil that they intentionally corrupt the black community with racial slurs and punishments befitting the very fabric of our nightmares. Foxy herself goes undercover in the organization that her brother snitches on her to, so she can find the big boss, ruin his business, and kill every jive turkey she can get her flamethrower on. Posing as a prostitute and infiltrating the den of the head Madame, Foxy saves another black woman from the exploitative service, and then goes through her own battles with the drug syndicate, sex slavery ring, and other insidious peoples. It's a very straightforward and lewd film, which includes arson, rape, castration, and a number of human indignities you can only imagine. These acts aren't quite as vivid and in your face as in some of today's films, and are all veiled in Motown songs blaring in the background and dissolves to the next scene before any seedy business can be unearthed. Pam Grier is stealthy, while being sexy, straddling the line between laughably lame with her clumsy king fu moves and succubus level seduction. Even today it's a simple story of revenge and reconciliation, and I highly recommend seeing this for the pleasure of it, as well as becoming acquainted with the genre.

"Foxy Brown" has all the characteristics of a classic cult flick, such as subpar acting, poor technical quality, bad one-liners and loads of nudity and violence, but it doesn't have the same charm that most other B movies have. It's competently made, but sleazy, forgettable and just plain boring. Nothing about it is even worth being mentioned.

A remake of Coffy only this time Pam Grier's seeking revenge on the baddies who brought down her man, rather than her little sister. Apart from a shift in motive, Foxy Brown is also a whole heap more violent with some thoroughly nasty characters out to get her before she gets them. Good film, but I still prefer the original.

pam grier... need i say more? plays foxy brown. it's not as good as coffy coz she aint blowing the bad guys away as often but it's a reminder!
See Details