You might also like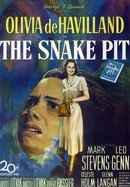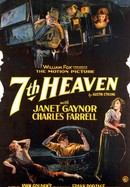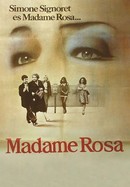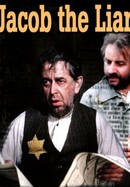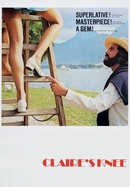 Rate And Review
Movie Info
Hopeless romantic Gertrud (Nina Pens Rode) inhabits a turn-of-the-century milieu of artists and musicians, where she pursues an idealized notion of love that will always elude her. She abandons her distinguished husband (Bendt Rothe) and embraces an affair with a young concert pianist (Baard Owe), who falls short of her desire for lasting affection. When an old lover (Ebbe Rode) returns to her life, fresh disappointments follow, and Gertrud must try to come to terms with reality.
Critic Reviews for Gertrud
Audience Reviews for Gertrud
<i>"1 Though I speak with the tongues of men and of angels, and have not love, I am become as sounding brass, or a tinkling cymbal. 2 And though I have the gift of prophecy, and understand all mysteries, and all knowledge; and though I have all faith, so that I could remove mountains, and have not love, I am nothing. 3 And though I bestow all my goods to feed the poor, and though I give my body to be burned, and have not love, it profiteth me nothing. 4 Love suffereth long, and is kind; love envieth not; love vaunteth not itself, is not puffed up, 5 Doth not behave itself unseemly, seeketh not her own, is not easily provoked, thinketh no evil; 6 Rejoiceth not in iniquity, but rejoiceth in the truth; 7 Beareth all things, believeth all things, hopeth all things, endureth all things."</i> - 1 Corinthians 13: 1-7 With <i>Ordet</i>, Dreyer's trademark stunts of contemplative and minimalist melodramas had been born. The tracking shots and the free nature of the dialogues, flowing as intrepid rivers, allowed for the characters to be fully dissected, and for the movie to feel like a complete essay on the human condition. It is true that most of these essays circled around religious topics, but the core of his analysis was never religion, but human frailty. Mirroring the isolation of Joan of Arc, and with the auteur's famous long shots and intentionally exaggerated theatricality, Gertrud is a woman seeking for answers regarding the meaning of love in men that clearly never had the capacity to understand such deep term, not the willingness to commit to it. Each man, regardless of the age, is pursuing his own interests, placing love in a secondary realm, until, of course, they realize the importance of love once that it is lost. But it is too late, because the heart of a woman is not a tennis ball, going back and forth within the same perimeter. The heart of a woman here seems to progress and adapt, and the heart of the man is insatiable, but deviated in the establishment of its priorities. Men are portrayed as opportunistic and manipulative, pretending to be the victims at the same time. However, Gertrud is not meant to be a generalization. She is a woman looking for answers in the wrong places, with the wrong people, and the fact that one of the film's focus is the futile banalities and mannerisms of an aristocracy that gives an improper place to feelings, it seems that there is no hope left for Gertrud. She is a woman who made the mistake of trying to understand love as long as this explanation was provided by others. She claimed to have known love, but she truly never did, because love is an everlasting thing. And the film ends with a remarkable conclusion: Love is everything that matters. With this epiphany, Gertrud reaches a level that was impossible for her to find in others, because she was forced to put her feelings above everybody else's. All of these interesting topics are, unfortunately, undermined by theatrical performances that border on utter boredom and lack of interest, like dead souls uttering words for the sake of sounding poetic and smart. The whole wonderful dialogue is almost assassinated by Dreyer's apparent lack of understanding of the dialogue he is handling. However, that is not true. He has a whole filmography that proves otherwise, and therefore the justification of the word "apparent". This is the point in which Bergman's oeuvre can be used as a proper point of reference. 75% of his films, especially since the 70s, carried a certain degree of theatricality, but the intensity of the performances and the melodramatic degrees differed in each story; most of the times, both were good compliments. Not in this case. Such internal struggle is almost killed by the lack of passion provided by the cast, resulting in a rating's penalization of close to 20 full points over 100. Being the master's last film, it is somewhat of a disappointment, because considering his past efforts, this had a great potential to become another masterpiece. It is still, however, a worthy farewell. 77/100

morose, but the characteristic cadence and sensitivity of Dreyer's mise en scene can always captivate the heart.

In "Gertrud," Gustav(Bendt Rothe) is excited at the prospect of being named cabinet minister. His wife Gertrud(Nina Pens Rode) is alright with this because she sees this as confirmation that he does not love her anymore. In fact, she has already taken a younger lover, Erland(Baard Owe), in plotting an escape plan from her marriage. "Gertrud" is an immaculately crafted but stagy and talky melodrama. So much so, that the characters cannot but help express their feelings at every turn, overstating the central conflict between men's ambition and women's love.(What Gertrud should be so concerned with is why she is so continually attracted to alpha males.) Even at the time the movie is set at the turn of the 20th century, this is simply a stereotypical view of gender relations. In fact, there have always been ambitious women but in the past those ambitions were limited by the men around them.
Quotes
There are no approved quotes yet for this movie.