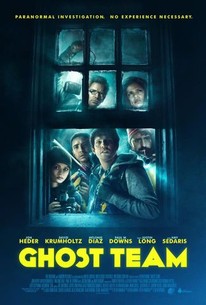 Ghost Team
2016, Comedy/Horror, 1h 23m
9 Reviews
100+ Ratings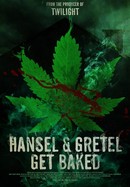 Hansel & Gretel Get Baked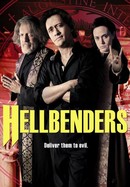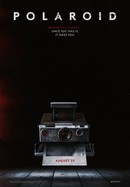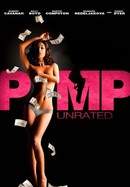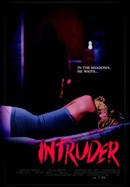 Where to watch
Rent/buy
Subscription
Rent/buy
Buy
Rate And Review
Movie Info
An amateur ghost hunter (Jon Heder) recruits his best friend (David Krumholtz), his misfit nephew (Paul W. Downs), a beautician (Melonie Diaz), a security guard (Justin Long) and a medium to investigate suspicious activity at a creepy farm.
Audience Reviews for Ghost Team
I missed a day because the movie I watched, Vanished: Girl in the Woods (on Amazon Prime) isn't available to review on here. It wasn't a bad movie, but it wasn't good either, so you wouldn't have missed out on nothing if you didn't watch it or if you didn't read a review. I wouldn't recommend it, though you could do far worse. On to this movie, however. I guess the streak of really good-to-great movies had to run out eventually. But to end it with this movie is really disappointing. I'll get this out of the way right now, with how the movie looks and play out like a really cheap horror-comedy, if it can even be called that, I can't understand how they were able to get a fairly decent cast. There's no A-listers here, yes, but there's some talented people in the central cast. And, like I said, with the money it looked like they had, I can't believe they got some of these actors to actually appear in the movie. I'm gonna assume, probably wrongly, that either all of the lead cast sold their souls to the devil in exchange for vast riches. The only thing that the devil required is that they appear in this movie and it has to appear on their 'resume' as actors, as it were. Either that or the director is friends with everyone and he got them to do him a favor and appear in his film for cheap. It's probably the former, if you look at things objectively. All joking aside, this film is just bad. There's a good idea here of this group of dorks going to this abandoned barn in search of ghosts. While there, they start hearing voices and seeing faces in the stuff they record. Naturally, the team is excited because this means that they've actually got proof of the paranormal. But, at the end, it actually turns out that the barn is actually a cover for a meth lab and that the voices they've been hearing are of actual people and not ghosts. It's not hilarious or anything, but I like that concept and I just wish they would have played more with that than they did. Well, I mean, they did, but they just did the most basic stuff possible. They didn't really put in any effort. There's no real story to speak of and there are only a couple of interesting characters that, you guessed it, they do nothing with. Like, for example, Stan, Louie's eternally depressed best friend after he says his fiancee was abducted by aliens on their wedding day, or Victoria, a cable access 'medium'. I think you could have done more with Victoria than with Stan, but, if you weren't paying attention, you would have completely forgotten that Victoria was part of the team. That's how little they actually do with her and when they do use her, it's no good. I also liked Justin Long's overeager security guard character, but, again, they don't do much. Justin pretty much squeezes whatever comedy he can from such a one-dimensional character. Other actors aren't so lucky, because what they're given as comedy is laughably bad. And that's really the film's main problem, it's just not funny. And it's not like they even make much of an effort. They don't even go for the laziest jokes, they just don't try. Say what you will about Adam Sandler and his terrible fucking movies, but at least he makes an effort to scrape the absolute bottom of the barrel. Yes, they're terrible jokes and all of that, but they're scraping. The actual act of scraping takes some effort. This movie doesn't even scrape the bottom of the barrel. And it's not like they could have ditched the comedy and the horror would have made up for it because, you guessed it, there's no real horror to speak of. This is just a disaster on pretty much every level. Structurally speaking, the movie is fine. Like the concept of Louis and Stan wanting to leave behind their dull lives behind if they're able to actually come up with some evidence of the paranormal is basic. It's not a great idea or anything of the sort, but it's not like the movie has a shitty concept. The concept was fine. The execution is what left a lot to be desired. The jokes that are there only garner chuckles instead of hearty laughs. This is just a real bad movie, there's no other way to look at it. I can't recommend it, this is just not a fun movie at all, not even in a 'it's so bad, it's good' kind of way. Just stay away from this for your own good.

Not a bad film but only half lives up to the premise. Could have done without the final conclusion, always seems to be the go to for these films. I liked the cast and expected a little more, Justin Long was severely underused here.
See Details