Yee do hung gaan (Inner Senses)
(2002)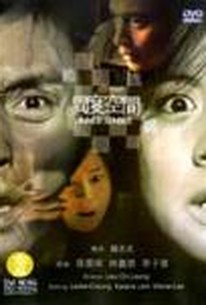 AUDIENCE SCORE
Critic Consensus: No consensus yet.
Movie Info
Visions of the dead haunt a young woman and the psychologist who falls for her in this romantic supernatural thriller from director Lo Chi-Leung. Though psychologist Jim believes that Yan's otherworldly visions have been brought upon by traumatic events in her past, he attempts to cure her and is soon deep in love with his troubled patient. As Jim's love grows ever stronger, Yan's visions fade, and it isn't long before the visions transfer into the horrified eyes of the caring doctor. Now haunted by the very same specters that plagued Yan, his memories of a girlfriend's suicide 20 years prior begin to surface. If the power of love was enough to drive away Yan's ghosts, will her love be enough to help Jim confront his dark past and vanquish the restless spirits? ~ Jason Buchanan, Rovi
Critic Reviews for Yee do hung gaan (Inner Senses)
All Critics (3) | Fresh (2) | Rotten (1) | DVD (2)
Inner Senses is a refreshingly different take on the whole "I see dead people" chestnut.
There seems to be some kind of unwritten rule that says all Asian horror movies must sport an interminably slow pace.
Inner Senses finds itself working with far more emotional weight than the typical horror film.
Audience Reviews for Yee do hung gaan (Inner Senses)
Another "I see dead people" supernatural tale in the same vein as "The Sixth Sense" and "The Eye". This Hong Kong made effort proves to be a decent little effort, unfortunately the scares and creepy moments are too few and far between with the best moments being during the first and last 20 minutes. The story is ok - it's a film of two halves with the first being of a young women experiencing ghostly sightings and the later half featuring the woman's psychologist (Leslie Cheung) who starts to see haunting apparitions despite being skeptical early on. The acting is pretty good, especially from Leslie Cheung who sadly comitted suicide shortly after being nominated for his performance. The film does drag during the middle parts and lacks a bit of spark though.
I m speechless, this Movie should have never been made! As if every Scene was improvised
½
Fine beginning that slowly sinks as it devolves from a 'ghost horror' story to more of a dramatic love story between patient and doctor, both who share a troubling past. Less about ghosts than one's personal demons and how we face them. The musical soundtrack is terrific for this film; however the film slows down considerably and ends rather predictably. This movie reminded me of the original japanese movie "Dark Water"..except DW is a more effective, simpler story and a more moving experience. Life imitating Art..this was Leslie Cheung's last movie; in real life he took that leap off the building he nearly did in the movie...
Yee do hung gaan (Inner Senses) Quotes
There are no approved quotes yet for this movie.