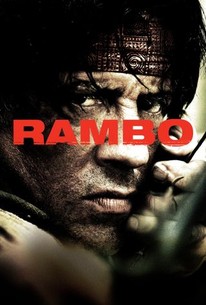 Rambo
2008, Action/Adventure, 1h 31m
153 Reviews
250,000+ Ratings
What to know
critics consensus
Sylvester Stallone knows how to stage action sequences, but the movie's uneven pacing and excessive violence (even for the franchise) is more nauseating than entertaining. Read critic reviews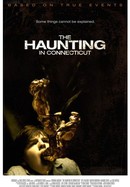 The Haunting in Connecticut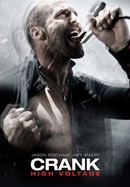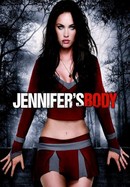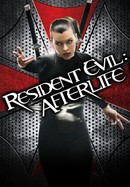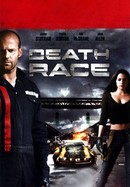 Where to watch
Rent/buy
Subscription
Rent/buy
Rent/buy
Rate And Review
Movie Info
Having long-since abandoned his life as a lethal soldier, John Rambo (Sylvester Stallone) lives a solitary life near the Thai border. Two weeks after guiding a missionary (Julie Benz) and her comrades into Burma, he gets an urgent call for help. The missionaries have not returned and although he is reluctant to embrace violence again, Rambo sets out to rescue the captives from the Burmese army.
News & Interviews for Rambo
Audience Reviews for Rambo
Sylvester Stallone returns once more to the Rambo series to deliver a gritty, ultraviolent piece of garbage. This time John Rambo finds himself in Thailand transporting a group of missionaries into Burma, but when they're captured by a military warlord Rambo joins a team of mercenaries that are sent in to rescue them. It's really a pointless story that doesn't add anything to the Rambo character. Additionally, the violence is gratuitous, with nothing exciting about any of it. Rambo is the last breath of a dead franchise that's desperately trying to remain relevant.

Well to this entry credit it has the only poster where there's no explosion behind Rambo and continues the series inconsistency in the titles. This is by no means a great movie nor a worthy sequel to First Blood, but it's a slight improvement to the previous sequels. Rambo (this series needs better titles) is about John Rambo rescuing a group of Christian aid workers in war-torn Burma. The plot is pretty straight forward and finally the film length doesn't extend it limited material like the previous sequels. This action movie hands down has the most cast of unlikable heroes. I really didn't care to much for the mercenaries that helped Rambo and you know you got some bad writing when you want the good guys to die. As for Rambo, he's still in Asia for some reason and maintains his pissed off look throughout the entire movie. Now clearly Stallone plays on his characteristics which is why we get less of his dramatic acting and more off Rambo being angry all the time. To this movie credit it does give you a good reason to cheer on Rambo to kill his enemies. While I might like the violence in this movie I do think they went overboard with it. I praise it for accurately depicting the violence in Burma, but honestly there's some that won't be able to stomach people getting blown up, kids being killed, limbs flying off, and there's even an moment where a soldier burns a baby. This entry is the most violent yet and contains more gore than possibly any horror movie ever made. Stallone acting is pretty boring to watch, he barely changes his facial expression to anything other than pissed off. Though in his defense I think I be pretty pissed if people wanted me to make more Rambo sequels. The supporting cast is actually good, but there are not memorable by any means. I read somewhere that Stallone is planning one last Rambo entry set in Mexico or Vietnam and it'll most likely be called, John Rambo. Hopefully Stallone final Rambo entry, if it ever enter production, goes back to the basic when Rambo was simply a man and not a ruthless killing machine for an appropriate finish to his violent character. Rambo might not be the sequel were looking for in this series, but for it not a bad entry. While definitely not for everyone, only those fans of the Rambo series should check it out.

Very much the most violent action movie of the late 2000s, enough for a good appeal to fans of the franchise as noted. However, it's too short on plot (yet on par with it's predecessors for a brief moment) and the other actors involved are generally uninteresting apart from Stallone's typical iconic role.

Rambo is not some incredible film, but the series has always been about action and it keeps it up here. The plot is pretty pointless, but honestly I wasn't looking for some big and complex story, just fun action. The violence goes above and beyond in this film, and honestly I had a fun time. Also, the end of the film will be a treat for any longtime Rambo fans. So don't see this expecting a masterpiece, but instead a fun action film.
See Details