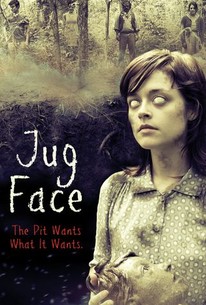 Jug Face
2013, Horror, 1h 21m
22 Reviews
1,000+ Ratings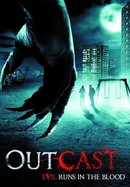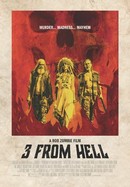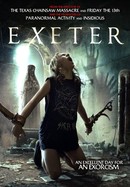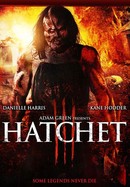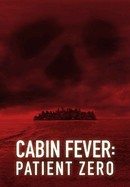 Cabin Fever: Patient Zero
Where to watch
Subscription
Rent/buy
Rate And Review
Movie Info
Pregnant with her brother's child, a teen tries to escape from her backwoods community after learning that she is to be sacrificed to a creature that lives in a deep pit.
Rating: R (Bloody Violence|Language|Brief Sexuality)

Genre: Horror

Original Language: English

Director: Chad Crawford Kinkle

Producer: Robert Tonino, Andrew van den Houten

Writer: Chad Crawford Kinkle

Release Date (Theaters): limited

Release Date (Streaming):

Runtime:

Distributor: Modern
News & Interviews for Jug Face
Audience Reviews for Jug Face
Never make a pact with a demon, fine we all know that, and this little horror movie, despite a rather curious idea (the pit, especially), doesn't have much to offer beyond that and doesn't work in any level - not as a tense slow-burn nor as an creepy hillbilly sect story.

Much like Magic Magic, an underrated psychological horror film if you ask me with an incredible performance from Juno Temple, I can't quite wrap my head around the poor audience reaction to this film. Is it the minimal gore that threw people off? Or was it the more low-key approach, that took a more deliberate pace to how it built its tension. Technically, this film isn't great. This isn't really a masterpiece by any means, it's not the Gravity of low-budget horror films. But it succeeds where so many others fail and that is knowing how to properly build to its climax. Problem with so many horror movies nowadays is that they blow their wad so early that by the point they DO get to the climax it has already overstayed its welcome and it pales in comparison to everything that came before it. That's a HUGE problem with horror in general, sometimes the climaxes just don't deliver. This is a film that certainly delivers the goods, you could say. On top of that you have a damn good cast. I'm, somewhat, reminded of We Are What We Are, it just has that same Southern Gothic style. The former is definitely more technically proficient than the latter, but I enjoyed both films. This doesn't really offer anything all that new in terms of storytelling, but it is told in an effective manner nonetheless. One aspect of the film I enjoyed was how this wasn't a group of superstitious hillbillies that worshiped a pit in the forest, and sacrificed lives frequently, in order to keep a non-existent beast at bay. There really IS a beast and it really demands a sacrifice in order for it to heal the community from any illnesses that they may have. It can't just be ANY sacrifice, however, which is where the name comes from. Dawai, played by the always talented Sean Bridgers, is the chosen potter by the beast. Dawai is given a vision and then he creates a jug with a person's face on it. The person whose face is on the jug must be the person sacrificed. There's this underlying theme of control and order to this sacrifice and that's something you don't see often in horror films. I have no idea why, but I liked that a lot actually. There is a method to the madness. But, and I realize this is my own doing, I was definitely really interested in the back story of this community and how they came to worship the pit. How'd they find out about this? Yes, you saw during the opening credits how it, somewhat, came to be, but I wanted it in a little more detail and not crudely drawn paintings. But I can't hold that against the movie. With that said, this isn't a crowd-pleasing horror movie, perhaps that also had to do with the reaction, I'm not gonna spoil everything but let's just say that if you enjoy dastardly villains getting their comeuppance, that shit doesn't happen here. Not going into the specifics, but that's something to warn you with. Still, while this is probably still just a good horror film at its best. It just doesn't really do enough to be more than just good. It doesn't have that 'Wow' moment that made We Are What We Are such a memorable film. If you saw that movie, then you know what I mean. There's nothing here, while it's all very well done, that you'll remember for more than a week. Still, I found myself enjoying this movie quite a bit. It's quite good indeed and another sign that horror is alive and well on the indie scene.

JUG FACE (2013) Independent WRITTEN AND DIRECTED BY: Chad Crawford Kinkle FEATURING: Sean Bridgers, Lauren Ashley Carter, Kaitlin Cullum, Larry Fessenden, David Greathouse, Katie Groshong, Scott Hodges, Alex Maizus, Daniel Manche, Chip Ramsey GENRE: HORROR TAGS: hoodoo RATING: 8 PINTS OF BLOOD PLOT: A young woman faces a moral dilemma when she is targeted by a mysterious, bloodthirsty entity COMMENTS: With shadings of Pumpkinhead (1988), Rawhead Rex (1986), and Population 436 (2006), Jug Face is an updating of Shirley Jackson's short story, The Lottery. Creative nuances and good timing keep things interesting, giving it a unique feel. Despite a colorful theme of human sacrifice, Jug Face is no camp-fest. While set in the Appalachian backwoods, the film is free of insulting clichés and cartoon stereotypes. Quick hints and flashes of carnage make the gruesome goings-on good and scary, instead of sophomorically transforming the story into a gory makeup effects smorgasbord. Refreshingly for a horror film, there's no stilted exposition. Less is more, and enough information is conveyed by the characters' actions that we get the gist of the situation, which is all we need. Any extra would make the story silly and the filmmakers understand this. And what is conveyed in Jug Face is that in the deep hills, there's a small cluster of inhabitants who maintain an insular, intact community since the time of their pioneer ancestors. Back in those days, a gurgling, blood-filled pit in the middle of the woods kept the crops from failing, healed their smallpox, and kept calamity at bay. The locals have paid tribute to it ever since. Sadly, it's a hungry little pit. The spirit who inhabits it has developed a hankering for human flesh. These days the only calamity is the tantrum the pit throws if it doesn't get its fill, so the followers see that it does. When the pit entrances a local potter to make a jug with a particular resident's face on it, it's sacrifice time. The backwoodsmen hasten to bring the chosen neighbor to the chopping block so they can receive the pit's continued protection. But what good is the protection if it means anyone can die, not from pox or famine, but from being sacrificed? Not much, according to young Ada (Lauren Ashley Carter) who decides to defy tradition upon discovering that she's the star of the latest blood-letting. Her decision to resist however, causes all manner of mayhem as the hungry spirit in the pit reaches out for alternative flesh -abducting neighbors at random and dragging them kicking and screaming to its subterranean abode, leaving bloody trails of entrails and dismembered limbs along the way. Jug Face is fun and fresh. There's no belabored dialogue, or melodrama in Jug Face. Every scene contributes to the whole and moves the story along Jug Face doesn't offer any great revelations. There's no twist ending, but the denouement spares us a Tinseltown-mandated "happy" resolution. When the credits roll you'll realize you've enjoyed a simple and straightforward, but effective horror story.

In an insular rural moonshiners' community, a malevolent pit periodically demands the sacrifice of whoever's face appears on a jug. If you can buy into the premise, this low-budget horror is very well-acted, creating a unique folk mythology and a creepy sense of backwoods doom; sort of a mix between WINTERS BONE and "The Lottery."
See Details