What to know
critics consensus
Let the Corpses Tan challenges the audience's expectations -- and delivers a singularly stylish, unforgettably unique viewing experience in the bargain. Read critic reviews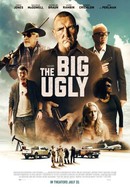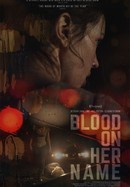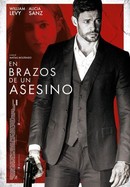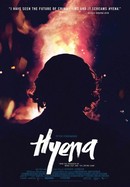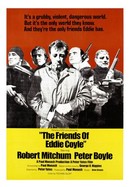 The Friends of Eddie Coyle
Where to watch
Rent/buy
Rent/buy
Rate And Review
Let the Corpses Tan Videos
Let the Corpses Tan Photos
Movie Info
During a beautiful Mediterranean summer, Rhino and his gang steal a cache of of gold. They believe they've found the perfect hideout: a remote and abandoned hamlet that has been taken over by a woman who is searching for inspiration. Unfortunately, surprise guests and two cops compromise their plan, and the heavenly place where wild happenings and orgies used to take place turns into a gruesome battlefield.
News & Interviews for Let the Corpses Tan
Audience Reviews for Let the Corpses Tan
When it comes to film formalism, I'll admit it doesn't take as much to impress me. The sheer audacity it takes for a filmmaker to imbue their film, a primarily visual art form, with stylish and meticulous flair automatically sets them in the 1% of yearly productions that elevate the craft above anything more than the mundane spectacle of computer generated commercial IPs, reboots, and prequel/sequels. Also, I'm not trying to dig on the more grounded independent productions, but there's only so many ways you can tell the same stories time and time again. As they say, there's nothing new under the sun. Barring major shifts in technology and culture, it becomes increasingly difficult to keep standard narrative and characterization fresh. Formalism is a fast way to sidestep the problem, and its quality is entirely contingent on the filmmaker's knowledge of film history and their discipline behind the lens. Hélène Cattet and Bruno Forzani, an Italian wife and husband filmmaking duo, have previously been recognized for their stunning gialli deconstruction, 2009's Amer. By playfully subverting tropes of the not-so-bygone genre with loving homage to its techniques they might not have added much to the conversation, but they have certainly put Tarantino's similar genre fetishes to shame. In Let the Corpses Tan they have managed to hybridize gialli with another great product of Italy, the spaghetti western. There are none better to fit the mood of both styles than a man who helped craft their sound, Ennio Morricone. His score here is nothing short of his best works, proving he has only gotten better with age. A group of swarthy, amoral men rob an armored truck for the many bars of gold contained therein. They hide away in the ruins of a convent inhabited by a crazy artist lady and her novelist friend. After some unexpected guests arrive, things go south quickly, and it becomes a gloriously gory shoot-em-up in the Corsican mountains overlooking the sea. All the creaking leather and practical blood splatters remind us constantly that we are rotting carcasses waiting for the flies to come down on us. Ants feature prominently in the more abstract portions of the film to bring to mind the frenetically structured pace of life amidst double crosses and love losses. Then there are these gorgeous scenes of a silhouetted woman blocking the sun with her nude visage, occasionally she is worshipped, at other times she is bound and preyed upon by a horde of men covering her in gold, simultaneously oppressing and beautifying her. This fine line of objectification and materialism might be better discussed in a classroom as it all seems to be lost among the exploitative, sensational aspects of the film. Like a Jodorowsky film, the profundity is inversely correlated to one's perceived pretension of the director. In hyper-Brechtian impulse, minute to minute updates of what time each scene is occurring break up some scenes into alternate perspectives on a single action. It seems so impractical and invasive that it could be parodical action movie pedantry to an almost annoying degree. Regardless, it manages the "shoot-out in one location" concept in a much more engaging style than Ben Wheatley's Free Fire, and some of the camera acrobatics will leave you mouth agape even if you aren't in the mood for mindless gore and psychedelic excursions. I loved it and highly recommend this as a double feature with the equally beautiful, if a bit more puerile, Mandy.
See Details