Lilith
(1964)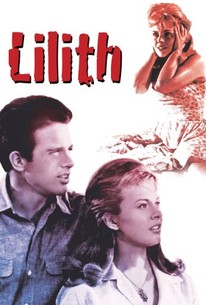 Movie Info
Vincent Bruce (Warren Beatty) is a Korean War veteran who becomes an occupational therapist in a private mental hospital that cares for wealthy, schizophrenic clientele. He slowly begins to fall for Lilith Arthur (Jean Seberg), a patient who is mentally locked in her own little world. Vincent eventually begins his own psychological disintegration over his feelings for the woman and asks for help. Watch for early career performances from Olympia Dukakis and Gene Hackman in this depressing psychodrama. This was the final film from the gifted director Robert Rossen, who died in 1966.
Critic Reviews for Lilith
Audience Reviews for Lilith
Is it ironic that a movie that takes place in a mental institution could make you feel like you're going nuts right after you finish watching it? Robert Rossen's direction really fits the bill here and compliments a fantastic cast. Lilith is full of little unexplained moments that leave you inching toward that isolated wing of the nut house, but despite her supposed spell over everyone, Jean Seberg (and her wig) just mostly annoyed me. The Gene Hackman scene was great and I saw Peter Fonda's resolution a mile away but the last 15 minutes kind of took a bit of the experience away for (or from) me. Extra points for Kim Hunter. I have no idea why but she was kind of foxy in this movie.
Michael Gildea
Super Reviewer
Lilith Quotes
There are no approved quotes yet for this movie.