 Mon Ennemi Intime
1999, Documentary, 1h 38m
26 Reviews
5,000+ Ratings
Where to watch Mon Ennemi Intime
Rent/buy
Rent/buy
Rent Mon Ennemi Intime on Apple TV, Amazon Prime Video, or buy it on Apple TV, Amazon Prime Video.
Rate And Review
Mon Ennemi Intime Photos
Mon Ennemi Intime (1999)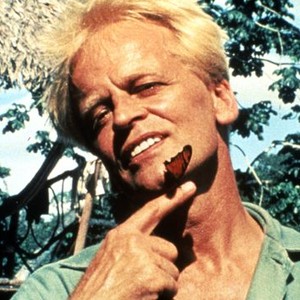 Mon Ennemi Intime (1999)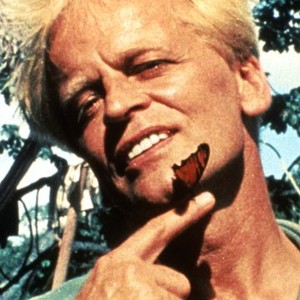 Mon Ennemi Intime (1999)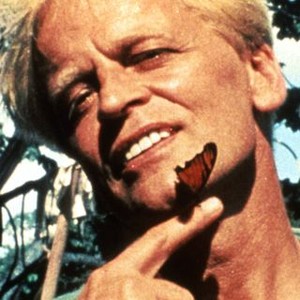 Mon Ennemi Intime (1999)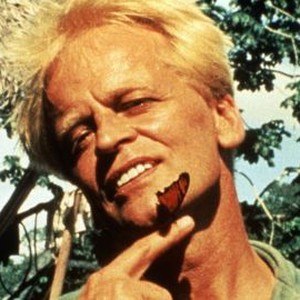 Movie Info
Filmmaker Werner Herzog narrates an exploration of his love-hate relationship with actor Klaus Kinski.
Genre: Documentary

Original Language: English

Director: Werner Herzog

Producer: Lucki Stipetic

Release Date (Theaters): original

Release Date (Streaming):

Box Office (Gross USA): $95.6K

Runtime:

Distributor: New Yorker Films

Production Co: Bayerischer Rundfunk, Independent Film Channel, Cafe Productions Ltd., Zephir Film, Westdeutscher Rundfunk, Yleisradio, BBC, Werner Herzog Filmproduktion, Arte

Sound Mix: Dolby SR
Audience Reviews for Mon Ennemi Intime
"My Best Fiend" is Werner Herzog's love letter of a documentary film to his frequent collaborator Klaus Kinski. It also chronicles their turbulent relationship through strange anecdotes and firsthand stories on set. But aside from this notion of reliving Kinski's eccentricity and enigma in a very reflective fashion, this documentary film also serves as a chance for Herzog to analyze and interpret what has been going on inside Kinski's mind all throughout their troubled film collaborations that were often marred by the latter's lengthy diatribes and temperamental unpredictability. Armed with an eloquence that's both strangely moving and profound, Herzog probes deep into his professional and personal relationship with Klaus Kinski not just to feed our minds with how things have occurred between them but also as a form of myth-making on his part. In the end, he just wants to eternalize Herzog not as a restless madman but as a serene friend; not as a difficult eccentric but someone that could have easily been him in a parallel lifetime. "That makes two of us!" Herzog blurted out when Kinski accused him of being a megalomaniac. This is not your ordinary actor-director relationship. This is mania matched with mania. This is artistic narcissism matched with mad ambition. This is a bomb waiting to explode. This is friendship at its most reluctant. This is their uneasy story. Returning to the locations of their two most heralded collaborations, "Aguirre: The Wrath of God" and "Fitzcarraldo", and even a brief visit to the location where "Woyzeck'" was shot (with a reflective interview with star Eva Mattes), Herzog retraces the path of their insane acts of mutual artistry that's both appalling and fascinatingly magnetic. We are even granted a peek into some rare footages that shows Kinski both at his unstoppably worst (as he verbally assaults a production manager) and at his subtly caring best (as he tends to a wounded cameraman). We also see one of the extras in "Aguirre: The Wrath of God" whose head still bears the scar where Kinski has once hit him with a sword. He also shared a little anecdote involving Kinski, some 45 movie extras and a Winchester Rifle. Judging from Kinski's demeanor, you already have a clue of what has transpired. But despite of these shenanigans, Werner Herzog, with his all too personal analysis of Kinski's psyche in relation to his own, is subtly elegiac about the whole thing. He is fully guilty of the fact that he once threatened Kinski with a gun just to prevent him from leaving the still unfinished production of "Fitzcarraldo". He's also quite repentant that, at one time, he once meditated in 'firebombing' Kinski's house. With these admissions, Herzog knows that even though he claims that he is 'clinically sane' so to speak, Kinski is the only man that can bring out the madman in him. But at the same time, it's not only madness that they have extracted from each other; they have also brought out the best within the both of them. Their monolithic collaborative films can speak for themselves, and "My Best Fiend" may serve as the quiet immortalization of their friendship and film partnership that has made these pictures possible. It's a shame that Kinski died too soon. It's quite interesting to hear his part of the story. But seeing him in the film, tranquil and all, with a pretty little butterfly flying around him is quite enough. In that footage, there's calm in his eyes and certain quietness to his soul; the ideal image that Herzog wants to remember Kinski with. Perhaps Herzog appreciates great irony.

L O L what a prick~ i need to watch fitzcarraldo again

Boy oh boy, watching Herzog and Kinski go at it is like watching two rival wrestlers screaming into the mic. Sure they hate each other, but they need each other to co-exist. Like Batman and the Joker, except there is no light and dark... only darkness. Scary, scary darkness.

This film made me admire Herzog even more. All directors have regular collaboraters, and here Herzog discusses his work and relationship with the tempestuous Kinski. And he isn't afraid to to tell us exactly what sort of man Kinski was, how he was often arrogant, selfish and volatile. How Herzog once plotted to fire-bomb his house, and also threatened to Kinski's face that he was going to shoot him. And yet at the end of the day they made five films together - including the classic Fitzcarraldo, and the (far better than the original) remake of Nosferatu. It's when Herzog admits that he "sometimes" misses him and then shows footage of Kinski's softer side that you start to understand their friendship. Unmissable for fans of the two.
See Details