What to know
critics consensus
While some have found the latest star-studded heist flick to be a fun, glossy star vehicle, others declare it's lazy, self-satisfied and illogical. Read critic reviews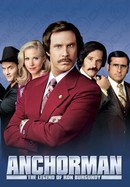 Anchorman: The Legend of Ron Burgundy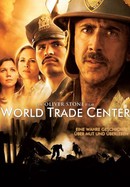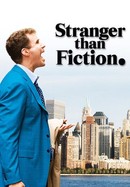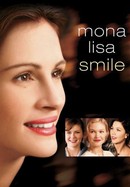 Where to watch
Rent/buy
Rent/buy
Rent/buy
Rate And Review
Movie Info
After successfully robbing five casinos in one night, Danny Ocean (George Clooney) and his crew of thieves have big problems. Despite pulling off one of the biggest heists in Las Vegas history, the members of the gang have already spent much of the money they stole. Casino owner Terry Benedict (Andy Garcia) demands that Ocean return the money, plus millions more in interest. Unable to come up the cash, the crew is forced to come together to pull off another series of heists, this time in Europe.
News & Interviews for Ocean's Twelve
Audience Reviews for Ocean's Twelve
Ocean's Twelve makes a fair attempt in developing some complexity in its story, even though the shaky direction and unnecessary plot points will make you think otherwise. Clooney, Pitt, Damon, Roberts, new addition Zeta-Jones and cast continue with their shtick but not enough to hide the blemishes that weigh down the film. 3/5

A truly pathetic film, Ocean's Twelve tries to get by on charisma alone...and fails. It's pretty clear from the start that there's no story, and that it's just being made up as it goes along; to the point where Julia Roberts's character ends up impersonating Julia Roberts (which is beyond stupid). And, the characters have been rewritten and changed to fit this idiotic story. Additionally, there's no intrigue or suspense to the heists. The actors still have some good chemistry, but that's about all that the film has going for it. Ocean's Twelve is a lackluster sequel that no one seems to be putting much effort into.

The first thing I need to get out of the way is that I was really not expecting this to be as good as the first. Not only did it exceed my expectations, Steven Soderbergh has outdone himself almost completely. I found Ocean's Twelve to be even more entertaining, smart, and intricate as the first was. The only thing that I would say was not as good was that it wasn't as thrilling. Twelve constantly moves and constantly throws curveballs at you while the first took it's time in building the tension towards the big final heist. This one had two or three small heists, but the entire thing is very well done and potently entertaining. I was pretty confused with some of the plot: mostly within the last half hour, but it wasn't nearly enough to majorly complain about. I liked the cast even more this time around, from Brad Pitt's signature style of goofiness and constantly eating something to the fantastic addition of Francois. Vincent Cassel is a total badass in this role and the character is extremely fun to watch, especially when he epically dances through a field of lasers (probably the best scene in the film). I loved the idea of Julia Robert's character Tess becoming Julia Roberts herself in the film. I know that sounds confusing, but it works because it's such a gutsy move. I also loved Bruce Willis playing himself: things like this are what came together and made the film feel like a complete popcorn-entertainment package.

It tries too hard to be exactly like the original.
See Details