What to know
critics consensus
Oh Lucy! roots its narrative quirks in universal themes and deep empathy for its characters, all brought to life by strong performances from a talented cast led by the thoroughly charming Shinobu Terajima. Read critic reviews
You might also like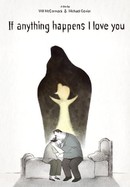 If Anything Happens I Love You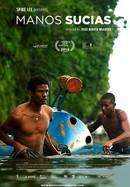 Rate And Review
Movie Info
A lonely woman in Tokyo discovers her alter ego when she takes an English class.
Critic Reviews for Oh Lucy!
Audience Reviews for Oh Lucy!
WIG OUT - My Review of OH LUCY! (4 Stars) Sometimes the most deceptively simple of films can sneak up on you and elicit an unforeseen emotional response. OH LUCY!, the feature debut of San Francisco-based filmmaker, Atsuko Hirayanagi, reminded me so much of the work of Jim Jarmusch, but with a more layered, less deadpan approach to its characters. Based on a childhood friend she observed in her native Japan, OH LUCY! follows Setsuko (the remarkable Shinobu Terajima), a dead-inside woman who works as an office drone and lives in a tiny, messy apartment. We first see her on a subway platform, her face covered in an air pollution face mask, where she witnesses a horrific incident. That it seems par for the course to her tells us in such an economical way how soul-deadened she's become. Setsuko's only real connection to humanity lies with her adorable niece Mika (Shioli Kutsuna), a waitress and delightful schemer/dreamer. When Mika asks her aunt to take her place in an ESL class, Setsuko, out of sheer boredom, takes the leap. Located in what can best be described as a cross between a brothel and a den of prostitution mixed with a taste of whorehouse, the teacher, John (a fully engaged and engaging Josh Hartnett), welcomes her with a big hug. Not used to human contact, Setsuko seems put off, but grows intrigued when John's unusual teaching methods come into play. These include insisting Setsuko assume a more American name and don a wig. In short order, we welcome "Lucy" to the story, Setsuko's alter-ego. Lucy hilariously has all of the assertiveness and humor that Setsuko lacks. John pairs her up with another student, "Tom" (Kôji Yakusho), and they soon trade delightful English phrases and high-fives. Circumstances will eventually bring "Lucy" to San Diego, and without giving anything away, this section of the film forces us to rethink the immigrant experience. Hirayanagi brings such humor and pathos to the table in what can best be described as a generous and twisted. Comic moments butt up against surprisingly tragic ones so seamlessly and feel completely organic and true. Life seems to unfold in such a believable way. "Lucy", while enormously empathetic, has a tendency to screw up royally or be incredibly mean, yet we understand every one of her many mood shifts. It's a wonderful marriage of filmmaker and star. "Lucy", with her silly wig and overly-rounded mouth when she attempts American colloquialisms, upends the usual existential drama by constantly surprising us with her observations and reactions to things. We've all seen this story a thousand times, but we haven't seen it through this cultural filter before. She's a character in crisis from beginning to end, often the victim of her own making, but we root for her nonetheless. Matching Terajima every step of the way is a terrific cast. Aside from the aforementioned Hartnett, who really steps up, especially in a tough, come-to-Jesus moment near the end, I loved Kaho Minami's sly performance as Setsuko's more put-together but equally damaged sister. I believed every push and pull of their complicated relationship. Only Megan Mullally stands out as ill-used in a fairly useless cameo on board a plane, but it's a very minor quibble in a film this sweet, funny, dark and ultimately moving. Who hasn't been or known the Setsuko's of the world, who, with the help of a little hairpiece and a gentle push, can have their shot at a happier life?
Quotes
There are no approved quotes yet for this movie.