What to know
critics consensus
Protagonist skillfully intertwines its subjects' lives through an unexpected common thread -- Euripedes. Read critic reviews
You might also like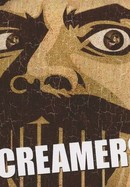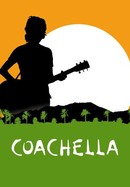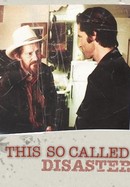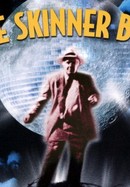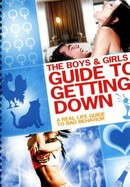 The Boys and Girls Guide to Getting Down
Rate And Review
Movie Info
Documentarian Jessica Yu captures the lives of four disparate men who share a thread of commonality by evoking the dramatic structure of the Greek playwright Euripides. The group includes a German man who turned to terrorism; an abused son who became a bank robber; an evangelist claiming to be an "ex-gay" through religion; and a martial arts student who faced bullying in school. Each man, having experienced a troubled childhood, turns to his own method of therapy.
Critic Reviews for Protagonist
Audience Reviews for Protagonist
I'm a sucker for a piece like this: the film-maker takes a set of subjects, usually a small amount in the range of 3 to 6 and interviews them all seperately, never has them meet or needs to see them meet, but uses some central theme, some shared condition to unify true stories that one would usually consider to be in totally different worlds from each other. Basically, these films show us the constants of being human and reveal our universal qualities. They place a spotlight at a millimeter distance from the human condition and show it to us. Does this film ever get to that lofty, poetic, and transcendent place? Not for me, but I see that it has the elements to do it for other people. One thing that is not universal after all, are our emotional reactions to art. I think this is a must watch. I really love the tie-in element of the Greek puppetry theatre, and the film-maker picked some incredibly interesting subjects.

[font=Century Gothic]By taking a page out of Errol Morris' playbook, with the documentary "Protagonist," Jessica Yu has made a mildly successful and occasionally perplexing film(sorry, but I don't get the whole Greek puppets thing...) with four ordinary men, Mark Pierpont, Hans-Joachim Klein, Joe Loya and Mark Salzman testifying about troubled times in their lives.(Of the four, Klein is the most notorious of the four due to his involvement with terrorists in West Germany in the 1970's including the infamous Carlos the Jackal. For this reason, he is also not the most fortcoming, sounding a little naive in fact. Remember, if somebody ever hands you a loaded gun, playtime is over.) What she is after is an exploration of masculinity as all the men included here were missing something from their lives when they were younger, be it a parent's love or a cause, and were lured by the siren song of fanaticism.[/font]
Quotes
There are no approved quotes yet for this movie.