What to know
critics consensus
Odd, touching, and unique, Punch-Drunk Love is also delightfully funny, utilizing Adam Sandler's comic persona to explore the life of a lonely guy who finds love. Read critic reviews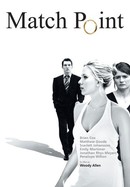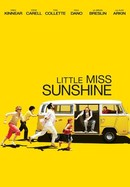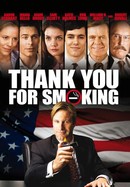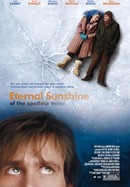 Eternal Sunshine of the Spotless Mind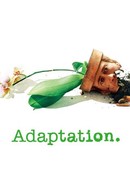 Where to watch
In Theaters
Rent/buy
Rent/buy
Rent/buy
Rate And Review
Movie Info
Although susceptible to violent outbursts, bathroom supply business owner Barry Egan (Adam Sandler) is a timid and shy man by disposition, leading a lonely, uneventful life -- partly due to the constant berating he suffers from his seven sisters. However, several events transpire that shake up Egan's mundane existence, one of which is falling in love with one sister's co-worker, Lena Leonard (Emily Watson). But the romance is threatened when Egan falls victim to an extortionist.
News & Interviews for Punch-Drunk Love
Audience Reviews for Punch-Drunk Love
You can tell Paul Thomas Anderson is a very talented director when he can put Adam Sandler acting like a champ. This is (as expected) a very different movie from what PTA had done before, with overal good results. This is a quirky dramedy, with plenty of indie thingies that don't make much sense as it's the trend of the genre, awkward situations, odly but affectingly placed soundtrack and a very nuts storyline where if you try to make much sense of it, it can drive you a bit mad. But this is Andler's show where he's able to portray darkness, affection, funny moments and an unusual depth that few actors can handle with this material. So, the question is, where the hell was this guy before and what the hell is he doing with his career at the moment? It seems a huge waste of potential but he's probably not the brightest guy to make moves as bold as this one, which only leaves one question: what was on his mind when he accepted being on this one? Endless answers as fascinating and detailed as Punch Drunk Love.

Charming, delightful and indubitably strange, Punch-Drunk Love is a bizarre, sometimes irritating, and somehow, ultimately, rewarding viewing experience.

Yet another knockout film from the brilliant Paul Thomas Anderson. The thing that shocked me the most was Adam Sandler's strange but realistic performance as a lonely man with a wide range of emotions. There are times when Barry (played by Sandler) is calm and serene, and within seconds he's trashing a bathroom with all his mighty anger. This bi-polar character is by far the most interesting and well-acted performance of his career. It's amazing how quickly things go bad for Barry, starting when he calls a phone-sex line that turns from uncomfortably awkward to uncomfortably scary: and this is the main conflict of Punch-Drunk Love. That, and along with the fact that he has a woman named Lena (played by Emily Watson) that shows a deep interest in him, but he's so socially awkward that he has trouble communicating his feelings with her. It's so fun and entertaining to see Sandler struggle to form a relationship with this woman, and it's oftentimes hilarious. Some would call this film "weird" or "strange", which it is: but that's a genuinely fantastic thing nowadays, since most love stories are generic and conventional, with little conflict and little oddity. Add a weird but great soundtrack and you get a highly original and unique film with an unparalleled vibe.

Charming and funny, Punch-Drunk Love is an eccentric romantic comedy from P.T. Anderson. After finding a harmonium in the street, Berry Egan's life undoes a bizarre turn of events as he's pursued by a beautiful woman and is extorted by a crooked phone-sex company. Adam Sandler and Emily Watson lead the cast and deliver excellent performances that really capture the tone of the material. Sandler's performance in particular is especially compelling and has a lot of depth. And Anderson's directing is exquisite, with a marvelous use of light and color. The music is also extraordinarily well done, and is able to accentuate the emotional tone of the film. Exceptionally well crafted, Punch-Drunk Love is a brilliant film that delivers a quirky and touching story.
See Details