What to know
critics consensus
Like the sequels that preceded it, Rambo: Last Blood is content to indulge in bloody violence at the expense of its main character's once-poignant story. Read critic reviews
You might also like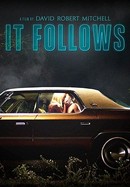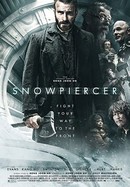 Rate And Review
Movie Info
Vietnam War veteran John Rambo tries to find some semblance of peace by raising horses on a ranch in Arizona. He's also developed a special familial bond with a woman named Maria and her teenage granddaughter Gabriela. But when a vicious Mexican cartel kidnaps Gabriela, Rambo crosses the border on a bloody and personal quest to rescue her and punish those responsible.
Critic Reviews for Rambo: Last Blood
Audience Reviews for Rambo: Last Blood
The Rambo franchise underwent a massive change after the first movie, and that new direction has stuck with the series ever since they put Rambo in the title. But even all the way back in First Blood, John Rambo's actions seemed to have always been fuelled by desperation. In Last Blood however, Rambo's actions are calculated, and personal. It's something I'd never really considered before, but I actually don't like this direction for the character. It's not that it doesn't make sense, because it does, just personally I preferred when Rambo was surviving the bad world that was happening to him, not creating it. 2008's Rambo was over the top and its very existence seemed bizarre, but it also felt like John Rambo "came full circle" as it were, which sort of justified that existence. Last Blood doesn't really feel like it re-opened or closed any circle. It kind of feels like an episode of a long-running show I haven't watched the last 10+ seasons of. Stallone seems to think he'll be getting a Rambo 6 where he's on a Rez, if that's the plan, why bother calling this one "Last Blood", and if it's not the case, why make this movie that starts and ends like it's supposed to slot in between other pieces of a story we haven't gotten yet? End of the day, Last Blood was okay. A low point for the series, arguably even the lowest, but it was a franchise that has always been at least a little enjoyable, so that's not too harsh a burn.

A rather odd entry in the series, Rambo: Last Blood is an uneven and gritty action film. When the daughter of a friend goes missing while looking for her biological father in Mexico, John Rambo goes after her and finds that she's been abducted by a cartel. Sylvester Stallone gives a solid performance that feels true to the character. However, Yvette Monreal is rather weak and her character isn't well-written. In fact, the entire script is pretty poor; leaving a lot of ambiguity and unanswered questions. Still, the climactic battle between Rambo and the cartel is incredibly exciting and violent; delivering some of the most visceral action scenes of the series. Rambo: Last Blood is a mess, but it does some interesting things with the character and provides a nice coda for the franchise.

Rambo has been a character I grew up with and over time he succumbed to the usual pitfalls of sequel storytelling, bigger is better. This film and the previous have been the better sequels in my opinion. The violence has been dialled up to 11 on this film and I felt it was fitting for the rage inside the character. I understand the film I saw in the cinema was not the same film as the US. The saving of some young adults was a fitting start to the film and just demonstrates why he struggles with everyday life. The violence here is relentless and often too much, but like I have said, it fits the characters current mindset. I don't believe it deserved all the critical lashing, but it will find an audience at home and fans will enjoy the ride. That finale is just insane. 29/09/2019
Quotes
There are no approved quotes yet for this movie.