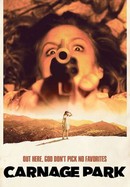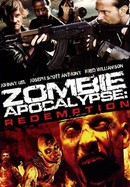 Zombie Apocalypse: Redemption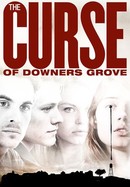 The Curse of Downers Grove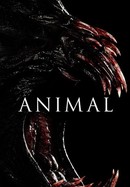 Where to watch
Rent/buy
Rent/buy
Rent/buy
Rate And Review
Resident Evil: Vendetta Videos
Resident Evil: Vendetta Photos
Movie Info
Soldiers battle hordes of zombies while trying to prevent a madman from unleashing a deadly virus in New York.
News & Interviews for Resident Evil: Vendetta
Audience Reviews for Resident Evil: Vendetta
So apparently Capcom said this animated feature would be a reboot of the animated series, but then it turned out to be a sequel. It was in fact the tone of the film that would be rebooted, and that is clear to see. Both the films poster and introductory sequence are clearly harking back to the very first game with the large scary mansion in the woods angle. Indeed the films opening sequence involves a team of BSAA agents (with Chris Redfield) storming a dilapidated mansion in Mexico. Their targets are the films new villain, Glenn Arias and the hostages he has taken. This whole brief intro is basically the original Resident Evil game but with one problem, its completely unnecessary. We get to see the new villain and his sidekicks, and we get a small idea of his dastardly plans. Other than that its all a waste of time and obviously in there to lure in the fanboys with promise of some classic Resident Evil action. After this its essentially back to business with the rest of the film, and by that I mean lots of hi-tech locations and explosive action. If you were looking for a more classic, slow creeping, suspenseful horror feature set in a big mansion, look elsewhere I'm afraid. The story for this umpteenth incarnation in the franchise revolves around Glenn Arias, a shady arms dealer who was targeted by an unnamed government for termination. Unfortunately the bomb they dropped on his wedding (kinda ruthless) killed everyone but Arias, and now he wants revenge. His revenge comes in the form of wanting to turn everyone into zombies through a new virus that lies dormant within its host until triggered. Luckily Redfield is joined by Leon S. Kennedy and Rebecca Chambers to save the day (but no one else it seems). The story is an unoriginal one but that is hardly much of a surprise. The real problems arise in the fact that this plot is supposedly set in between the events of Resident Evil 6 and 7. So if you don't play the games (which I don't) then you may have a problem knowing all the ins and outs. That was the first major issue, the next major issue was the connection to the previous animated movies ('Resident Evil: Damnation' and 'Regeneration'). Is there any connection? Is this an actual sequence or what? Well truth be told I don't know because its been so long since I saw those films I can't recall. All the films have Leon as the main protagonist so I'm gonna assume each one is simply a chapter in Leon's long running battle against zombies and whatnot. But no I do not believe this is a direct sequel to the previous animated movies. In all fairness this film does stand on its own well enough to get around those issues. But alas there are more issues. The new A-virus lies dormant within the host until triggered, but what was the trigger?? It was also mentioned that the triggering can happen by accident, how? This new virus can also be transmitted by air and water so surely that would make it almost impossible to contain. Chambers manages to whip up a vaccine against the virus which works, so then Arias just formulates another virus to beat that vaccine, whilst creating his own vaccine. This all happens pretty quickly which just seemed stupid. But the one thing I didn't get was if the virus needs to be triggered, why do people just turn into zombies straight away when they come into contact with the virus? I think the newer virus Arias creates bypasses the trigger part but I'm not entirely sure. But its not just the plot that is weak, the character are poor too. Arias doesn't really have much clout if you ask me. OK an unnamed government killed all his family and wife-to-be, but why not just kill that government body? Why kill everybody in New York? He also kidnaps Chambers at one point because she looks like his dead wife. But what was his plan with her? Did he fancy her? Did he wanna use her as bait? A guinea pig for his new virus? Its also just a bit too ridiculous that one of his sidekicks just happens to be an ultra sexy female, in a shiny black skintight catsuit. His other sidekick is a massive Bane-like character with a metal mask and metal gear bolted onto his body. Sure these two characters look really cool but come on...cliched much? We do actually find out these two were at Arias's wedding when it was hit, so I guess that's why they are now both ùber villains. Not sure why the female has decided to dress in a skintight catsuit though. Also not sure how the man managed to become a ginormous monster but hey its Resident Evil. Both Leon and Redfield are invincible soldiers who simply cannot be beat. Both are martial arts and weapons masters who can run into a horde of undead zombies and beat them without breaking a sweat. Who needs backup? just send in these two and watch them defeat an army of zombies. Leon also spends much of the finale on a motorbike because...it looks cool? There is no other real reason for this, oh and neither of them ever change their clothes. Whilst on the other hand Chambers starts off as your stereotypical scientist, and ends up as your stereotypical damsel in distress with nothing much in between. We again see the return of the infamous zombie dogs as a pointless nod back to the classic original game. Were these zombie dogs always as powerful as they are here? Running as fast as a motorbike at top speed and crushing cars when they land on the roof?? In the end it all builds up to a climatic battle between Leon, Redfield and Arias/tyrant Arias (yes tyrant because...Resident Evil). This battle literally transported me back to 1992 with all its ludicrous slow motion bollocks and operatic gun gymnastics (my God the gun gymnastics!). Yeah there are slow motion snippets throughout, and they're all terrible, but this finale took the biscuit. Lets not discuss the large rifle type weapon that when used, can actually take down an entire line of skyscrapers. How many innocent folk died in that moment?? I guess the real problem here is, like previous Resident Evil games and films, its just not Resident Evil. I think now people are really craving a feature that recaptures the original game from back in 1996. I think people are tired of the insane gun-toting action. This film teases us with the classic approach but then U-turns and goes back to the usual shit. But the question is, have we all moved on from that original concept way back in 96? Is that concept now too dated, too cliche? My final thought is also a cliched one. Although the CGI visuals in this feature are very impressive, very slick and shiny, you still have one age old problem. And that's the fact it all just feels like you're watching a very long in-game sequence from a videogame. You just can't get away from this mainly because in-game videogame sequences are basically mini-movies these days. Obviously there was a time when a CGI movie was very special because videogames couldn't match them. But now its all very different, thusly a film like this feels boring because you feel like you should be interacting with it. Don't get me wrong, this isn't a terrible flick, its just very average and way outta touch. I'm not sure if die hard fanboys will like this, they might be disappointed.

Even though I enjoyed it just as much as the previous animated films I expected it to be abit more grounded just like the fresh and fantastic Resident Evil 7 game and it started off that way trying to add a little more horror but soon fell back into its old self which I was fine with but I thought with how different Resident Evil 7 was they would do the same with this too, Leon doesn't take centre stage as much in this one as Chris and Rebecca are back to please fans, The story was the same old Resident Evil plot, Yet again it's the action what steals the show with some great animations and zombie killing action there's even one scene where Leon goes full on John Wick on a couple of dozen zombies which was brilliant, I was disappointed that it had no connection to Resident Evil 7 as it is set before the events of the game and we were all hoping it would answer a few questions the game ending left but no, If anything it felt like a Resident Evil 6 DLC, It's still a great animation Resi film that will please the action fans but if you're hoping for something like or connects to Resident Evil 7 then it will leave you more annoyed than the ending of Resi 7 game.
See Details