What to know
critics consensus
It's undeniably messy, but Savages finds Oliver Stone returning to dark, fearlessly lurid form. Read critic reviews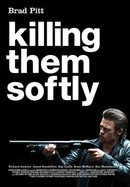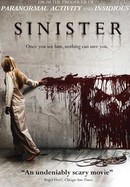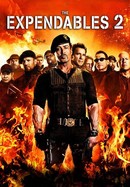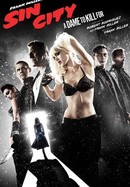 Frank Miller's Sin City: A Dame to Kill For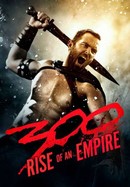 Where to watch
Subscription
Rent/buy
Rent/buy
Rate And Review
Movie Info
California entrepreneurs Ben (Aaron Johnson) and Chon (Taylor Kitsch) run a lucrative business raising marijuana and share a one-of-a-kind love with beautiful O (Blake Lively). Life in Laguna Beach is idyllic for them, until Elena (Salma Hayek), the merciless leader of the Mexican Baja Cartel, moves in and demands a piece of the action. However, Elena underestimates the trio's unbreakable bond, and with the help of a shady DEA agent (John Travolta), Ben, Chon and O go to war.
News & Interviews for Savages
Audience Reviews for Savages
We've all seen our share of epic films that are based on the Italian Mafia, but few have done one that is based on the Mexican cartels. Additionally, this story is told from the prospected of a group outside the organization, bullied into working with the cartel. It's no secret that Ben & Chon (Kitsch/Taylor-Johnson) make the best weed in California. Everyone knows that their stuff is the stuff you want, including the Baja Cartel. The cartel go to the pair and make them a very profitable offer, but weary of getting into business with the ruthless organization, Ben & Chon turn them down, but when has the Cartel ever taken no for an answer? I very much dislike Oliver Stone. His films, especially his historical ones, are filled with conspiracy theory and inaccuracies, that people take as fact, and contribute to the ignorance of society. I gave Savages a shot however, because it is based on a novel, and we all know that films that were originally books are the best. Savages is every bit as ruthless and action packed as you'd expect it to be and beyond that it is loaded with star power. As for the story, it is what you'd come to expect from an Oliver Stone film, filled with unexpected twists and turns, but finally in a way that doesn't confuse the audience! Typically Stone's films go over the top and back around again, until no one knows what's going on, but this time, (perhaps the novels influence) the story is never hard to follow, just unpredictable, which is what you want! The filmmakers also so how manage to avoid the problem of too many cooks in the kitchen, despite the enormous cast, something I very much appreciated. The bottom line, Savages isn't Goodfellas or Casino, it isn't even close, but is a rare look inside the business of the cartels. I love how it's told from an outside perspective and that the main star power actually takes a step back for newcomers like Taylor Kitsch and Aaron Taylor-Johnson. Some parts of this film are brutal and it is quite long, especially the unrated version, but in my opinion, well worth your time.

Oliver Stone needs to get his mojo back. Very disappointing.

Twisted and suspenseful with a wicked cast

In "Savages," Ben(Aaron Johnson) and Chon(Taylor Kitsch) are living the life of kings with their successful marijuana business in Laguna Beach raking in the dough. That's not to mention having sex with the beautiful Ophelia(Blake Lively), just not all at once. And then Elena Sanchez(Salma Hayek) has to go and ruin it all by insisting on a forced merger. Dennis(John Travolta), a corrupt DEA agent, advises the guys to play ball. Which they do after planning on making a run for Indonesia. That turns out to be too late after Ophelia is kidnapped. Having few other options in making movies, it comes as no surprise that Oliver Stone wanted to scratch his pulp itch again. Sadly, with his film "Savages," he comes up with nothing original that has not already been used in better movies. That's not to mention the bits that reek of sexism and racism.(No stereotypes per se but it is hard to avoid when one ethnic group battles another.) Like any person named after a Shakespeare character, Ophelia comes off as simply a spoiled brat, making us wonder why Ben and Chon would risk everything for her. Plus, all of the commentary on topics that include the war on drugs, insurgencies, capitalism and reality television feel like they were just thrown in at random. And the ending is a case of having your pot brownies and eating them too, except ass backwards. But at least Benicio del Toro and Aaron Johnson can do little wrong, as their scene together is one of the sole highlights of this otherwise mediocrity.
See Details