The Scorpio File
(1973)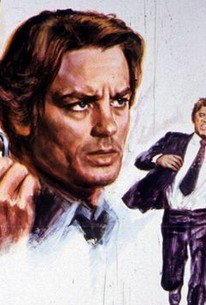 Movie Info
Burt Lancaster and Alain Delon play cat-and-mouse games in this Cold War melodrama filmed in Paris, Vienna and Washington, D.C. Zharkov: Paul Scofield. McLeod: John Colicos. Susan: Gayle Hunnicutt. Filchock: J.D. Cannon. Michael Winner directed.
Rating:
PG
Genre:
, ,
Directed By:
Written By:
In Theaters:
On DVD:
Runtime:
Studio:
Scimitar Films
Critic Reviews for The Scorpio File
Audience Reviews for The Scorpio File
Solid espionage thriller with a very dark tone.
½
Without Burt Lancaster at 59 doing his own stunts I would have sadly lost interest in this 70's C.I.A. caper. The film has its fans and flattering synopsis. Lancaster playing a very clever agent on the run from the CIA, this appears to be a TV movie more often than not. The latest reviews at the time of this review are all over the place, a zero% to 100%. Made in 1973, this is a rather well done, if by now worn plot of a veteran agent accused of selling out to the then super power Soviets. The CIA want him eliminated by a French killer named Scorpio. Lancaster was initially attempting to train Scorpio about everything he knew when things went bad. I have to allow others to decide for me on this one as it was slow to keep my attention. Some of the actors are from television which doesn't help matters. I wouldn't want anyone to not watch this film as I believe it has promise and worth. * Films directed by Michael Winner 1960s Some Like It Cool (1961) · Old Mac (1961) · Out of the Shadow (1961) · Play It Cool (1962) · The Cool Mikado (1963) · West 11 (1963) · The System (1964) · You Must Be Joking! (1965) · The Jokers (1967) · I'll Never Forget What's'isname (1967) · Hannibal Brooks (1969) 1970s The Games (1970) · Lawman (1971) · The Nightcomers (1972) · Chato's Land (1972) · The Mechanic (1972) · Scorpio (1973) · The Stone Killer (1973) · Death Wish (1974) · Won Ton Ton, the Dog Who Saved Hollywood (1976) · The Sentinel (1977) · The Big Sleep (1978) · Firepower (1979) 1980s Death Wish II (1982) · The Wicked Lady (1983) · Scream for Help (1984) · Death Wish 3 (1985) · A Chorus of Disapproval (1988) · Appointment With Death (1988) 1990s Bullseye! (1990) · Dirty Weekend (1993) · Parting Shots (1998) Directed by Michael Winner * Produced by Walter Mirisch Written by David W. Rintels Gerald Wilson Starring Burt Lancaster Alain Delon Paul Scofield John Colicos Gayle Hunnicutt J.D. Cannon Music by Jerry Fielding Release date(s) 1973 (1973) Running time 114 min. Country United States
monsieur rick
½
One of Michael Winner's better films, but that's not saying much as he's pretty much just a studio hack. As for the film's positives, it does feature solid acting from Lancaster, Delon, and Scofield, and the plot is, at the very least, interesting as it features a multitude of double-crosses and scenes of espionage as well as good action sequences. However, the direction is very flat and uninteresting, the plot begins to become repetitive and drag, and the story ends up being pretty much about nothing (only a series of double crosses).
David Schwenker
The Scorpio File Quotes
There are no approved quotes yet for this movie.