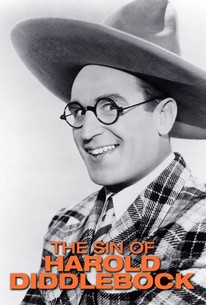 The Sin of Harold Diddlebock
1947, Comedy, 1h 30m
9 Reviews
500+ Ratings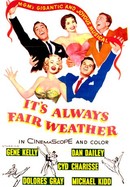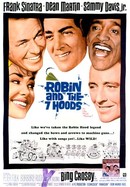 Robin and the Seven Hoods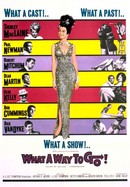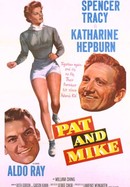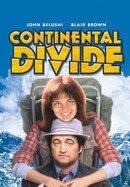 Rate And Review
The Sin of Harold Diddlebock Photos
Movie Info
Two decades after a game-winning touchdown and praise as a college football hero, the once hopeful Harold Diddlebock (Harold Lloyd) has been beaten down by the drudgery of office life. When Harold is fired by his egotistical boss, E.J. Waggleberry (Raymond Walburn), he wanders into a bar and orders a drink -- the first of his life. After the kindly bartender (Edgar Kennedy) invents a cocktail just for him, Harold goes on a wild binge, and his luck starts to change.
Audience Reviews for The Sin of Harold Diddlebock
Here is an interesting curio, an overlooked comedy gem by two masters of their genres, unexpectedly tripped up by their individual reliance on their different styles. Preston Sturges was a script guy, a guy in love with the power of words, while Harold Lloyd obviously was a physical communicator. The difference made for a tempestuous team-up in their time working together and yet, nonetheless, the results are often surprisingly effective, and more so than perhaps either could have imagined or believed. Definitely file under "give this one a chance".

Another hilarious film from my favorite silent film clown, Harold Lloyd. And this time, it's with sound. Harold plays the title character, who gets fired from his job after 22 years, is talked into his first alcoholic drink, which turns into lots of them, wins a bunch of money on the horses after betting his severance pay, ane then buys a cash-poor circus with his winnings. The rest of the film details his efforts to get rid of the circus. This has all the stuff you expect from Lloyd -- Mr. Everyman in trouble, unrequited love, and crazy stunts. Especially fun was getting to hear his comic timing with dialogue after years of his silent antics. Best scene: the "morning after", when Harold wakes up on his sister Flora's (played by damn-near twin Margaret Hamilton) sofa, and tries to explain to her the previous day's events that he doesn't entirely recall himself. There have been lots of comedy films about guys recovering from benders and trying recall their actions, but this is the the best I've seen. One downside -- the copy I saw (on TCM of all places) was terrible. Looked like it was filmed with a camera from a gumball machine and a Vaseline-covered lens. Someone really needs to look into restoring this wonderful film. TCM, are you listening?

This is a movie that deserved much better than it got. I loved it.
See Details