Something Within Me
1993, Documentary, 54m
0 Reviews
50+ Ratings
You might also like
Hullabaloo Over Georgie and Bonnie's Pictures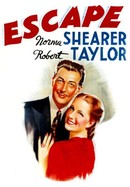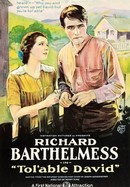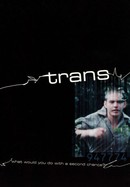 Rate And Review
Something Within Me Photos
Movie Info
When the struggling Catholic school St. Augustine's in New York City faces numerous academic, behavior and enrollment problems, the administrators at the school decide to emphasize musical training as a key component to academic success. After they hire talented music teachers, the change in focus translates to better test scores and increased enrollment. This documentary tells the story of St. Augustine's transformation from failing school to successful example of the power of arts education.
Cast & Crew
There are no critic reviews yet for Something Within Me. Keep checking Rotten Tomatoes for updates!
Audience Reviews for Something Within Me
A Bronx high school makes arts education the center of the curriculum and notices marked improvement in students' performance across the board. In a previous review, of <i>The Paper Chase</i>, I referenced one of my colleague's work about educators in film. He claims that educators are always depicted in one of two categories: they are either tough-love educators (he claims Kingsfield in <i>The Paper Chase</i> is an example, but I think Sidney Poitier's character in <i>To Sir with Love</i> is a better exemplar) or nurturing love educators. He uses Hilary Swank's character in <i>Freedom Writers</I>, Robin Williams's character in <i>Dead Poets Society</i>, or Louisa May Alcott's educators in <i>Little Women</i> as exemplars. That's because he hasn't seen this documentary. The principal, when he talks about the difficult problem of discipline, even states that students must feel "love" when they're being disciplined. For educators, like me, who didn't get into this business for to love (if I wanted to get paid for loving, I'd be in porno films), the message is clear: you can't be successful if you don't love your students. That message is all over this film. There is a caring, nurturing, "you-can-do-it" air in every frame, and though this is inspiring on an emotional level, the idea that school is about intellectual as well as emotional development gets sacrificed. The fact that the film deploys a pedagogical philosophy that I disagree with doesn't preclude it from being a good documentary, but because it lauds these people so unquestionably, I find its treatment of the "problem of education" myopic. I would like to see these students blossoming intellectually, and their test scores, a display of their critical thinking skills, and any evidence of development beyond competing saxophones are elided from the film. That said, <i>Something within Me</i> is an important film for educators and the public alike. Education in the arts and funding for arts education is being eviscerated even today, and the claim, though not fully explored, that at-risk students' lives are universally benefited by music and dance and literature needs to have greater exposure. Overall, though it reproduces some of pop culture's myths about educators and education, there is a valuable point here.