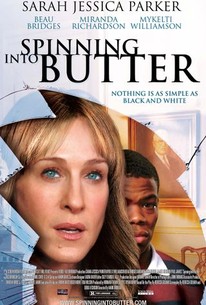 Spinning Into Butter
2007, Drama, 1h 26m
32 Reviews
250+ Ratings
What to know
critics consensus
Both leaden and stilted, Spinning into Butter is an unsubtle drama with stagy direction and lackluster dialogue. Read critic reviews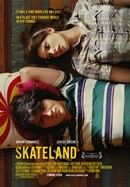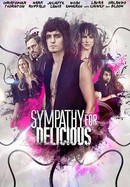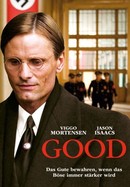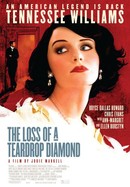 The Loss of a Teardrop Diamond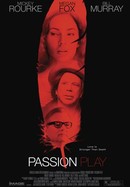 Where to watch
Rent/buy
Rent/buy
Rent/buy
Rate And Review
Spinning Into Butter Photos
Movie Info
Amid charges of racism, Sarah Daniels (Sarah Jessica Parker) leaves the school where she's been teaching and relocates to a small college in Vermont. There, she becomes dean without informing anyone of her past. After African-American student Simon Brick (James Rebhorn) becomes the victim of a hate crime, Daniels must confront her attitudes about race when she's called upon to resolve the situation and come up with a plan to defuse tension at the school.
News & Interviews for Spinning Into Butter
Audience Reviews for Spinning Into Butter
I saw this film for my Theater in Film class. While the film is undeniably well intentioned, that only goes so far for a film. It does what it sets out to do, but it doesn't do it incredibly well. Acting/Characters: In terms of characters, there is nothing here that hasn't been seen before a million times. The characters here ask the same questions about racism that films such as Crash, Do the Right Thing, and To Kill A Mockingbird do. They just don't do it as well. The characters aren't as well done as they could be. The acting overall of the film is pretty laughable. But like with most bad acting films (not all by any means) that is the fault of the screenwriter. They want to do well with their performances I know they do, they just can't. 3/10 Plot: Like I said before, there's nothing in here that isn't done better in films like Crash or Do the Right Thing. Its pretty predictable overall. Even the ending. It tries very hard to ask the right questions and for all intents and purposes it does. I don't think that they tried as hard as they could to answer them. To me, they just point out the problems. Maybe they do because there is no real solution. Racism is a pins and needles issue with no definitive answer. So, I guess I can't bash them too much for not answering the questions they ask. It's a thoroughly predictable plot that we've seen many times before. It has great intentions, but little merit beyond that. 3.5/10 Screenplay: yeah, this was the worst part of the film. I mean, the screenplay was written by the writer of the original stage play so I should have expected that it would be better than it was. My theater in film teacher said that there are differences between the script of the movie and the script of the play. Maybe the script for the play was better. If so why didn't you stick to it!? *sigh* 1.5/10 Likableness: I didn't particularly enjoy this film. It was mildly interesting and was well intentioned, but it had no real merits outside of that. This isn't a movie I would suggest to anyone. If oyu want to watch a movie like this, watch Do The Right Thing. That movie was excellent. 2.5/10 Final Score: 10.5/40 26% (S) I couldn't find any TRIVIA TIME stuff for this movie. That makes it even worse.

I was happy to see Brooklyn College (the college that I attended) in this film, as the college where most of the action takes place. On the positive, the acting is really good. On the negative, the film feels too much like an after school special or a Lifetime TV film of the week. I figured out right away which character is doing the hate crime.
See Details