 Sundays and Cybele
1962, Romance, 1h 50m
11 Reviews
250+ Ratings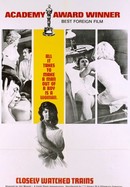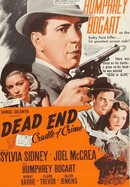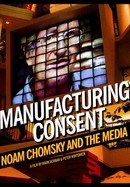 Manufacturing Consent: Noam Chomsky and the Media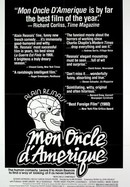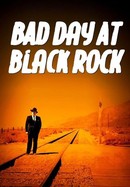 Rate And Review
Sundays and Cybele Photos
Movie Info
Pierre (Hardy Kruger) is a former pilot in the French military, haunted by a traumatic wartime experience that resulted in the death of a child. When he sees 12-year-old Cybele (Patricia Gozzi) stranded at a neighborhood orphanage, he convinces the staff that he's her father, so that they can spend Sunday afternoons together, bonding over their shared loneliness. But their platonic relationship is misinterpreted by Pierre's nurse (Nicole Courcel) and others.
Genre: Romance

Original Language: French (Canada)

Director: Serge Bourguignon

Producer: Romain Pinès

Release Date (Theaters): original

Release Date (Streaming):

Runtime:

Distributor: Davis-Royal

Production Co: Columbia
Audience Reviews for Sundays and Cybele
a lovely and somewhat forgotten film that likely couldn't be made today, so far the world has turned. a very effective portrait of an impossible relationship with wonderful black and white cinematography. and it seems yet another great french film lost in the new wave, tho it has a few experimental touches. this can be seen on youtube in excellent quality

Whaaat?!?! I guess I don't get this French New Wave, semi-surealistic view of life. So this recovering bomber pilot, Pierre, has a case of amnesia. He has a job assisting a bird cage maker, and a nurse who took care of him when he returned from the war has tried to start a romantic relationship with him. He has a hard time enjoying life though because he is tormented by not being able to remember his past. Then this underage girl is brought to the Ville d'Avray to be left at a Catholic school in town. Pierre immediately becomes a little unhealthily obsessed with the girl and trying to make sure the father doesn't upset her. He picks up a bag the father forgot to leave for the girl and finds out that the father is not planning to come back to visit or anything. When he returns to the school to deliver the bag on Sunday, the nuns mistake him for the girl's father, and allow them to visit for the afternoon. Thus begins this strange relationship. He reverts to a childlike sense of play and imagination. He feels that she helps him, that he will be able to remember his past the more time they spend together. The girl reveals that her mother abandoned her to run away with another man, her grandmother who took over caring for her kept trying to push her off on other people, then finally her father abandoned her at this school and she knows he will never return. She says the nuns do not like her real name because it is not a Christian name and so call her Francoise. She plays a game with Pierre withholding what her real name is. She is very sensitive, needy, clingy, morbid, and prone to inventing fantasy like situations. These two hurting souls spend a lot of time in a local park enjoying the trees and the ripples in the lake. She has a crush and talks about marrying Pierre as soon as she turns eighteen. He shrugs this off and never really makes any inappropriate moves on her. But it is an uncomfortable, inappropriate relationship pretending to be father and daughter in public, but hiding the "dates" from certain people. People who know Pierre start to catch on and some think there is nothing to worry about, while others think something dangerous is going on. Perhaps it ends too tragically, but the suggested French sensibilities of the 60's that this relationship is healthy and appropriate is hard to believe. Technically, there are many interesting uses of the camera. There are several shots of reflections and ripples in the lake. There are a couple instances of shooting the reflection of a side view mirror as a vehicle drives down the street. Then there is a kaleidoscope view looking through a jewel and a distorted view looking through the bottom of a wine glass. The video copy I watched was pretty washed out in the whites and the English subtitles were in white, so at times it was impossible to read or understand what was being said. I think I understood the general idea even if I couldn't follow every line, but still I found myself checking the clock every few minutes. It didn't hold my attention.
See Details