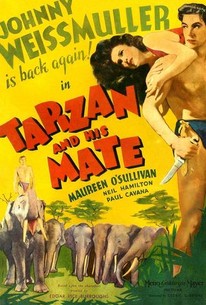 Tarzan and His Mate
1934, Adventure, 1h 33m
17 Reviews
250+ Ratings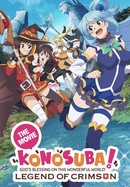 KonoSuba - God's Blessing on This Wonderful World!: Legend of Crimson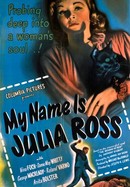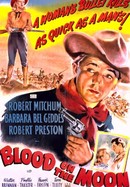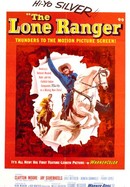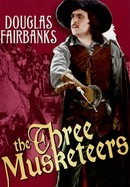 Rate And Review
Tarzan and His Mate Photos
Movie Info
Englishman Harry Holt (Neil Hamilton) joins a friend for an African safari on which they hope to find ivory. Holt also hopes to locate former girlfriend Jane Parker (Maureen O'Sullivan) who lives with her husband, Tarzan (Johnny Weissmuller), a white man raised by animals in the jungle. When they find the couple, Jane refuses Holt's overtures. As Holt and his companion continue their search for an ancient elephant burial ground, they unleash havoc from all of the jungle's inhabitants.
Audience Reviews for Tarzan and His Mate
'Tarzan and His Mate' is certainly better than the first film in the series, 'Tarzan the Ape Man' from two years earlier, bringing back Johnny Weissmuller and Maureen O'Sullivan who are well cast and have good chemistry, adding more action, and (ahem) having O'Sullivan prance around in more revealing clothing (or lack thereof). How great is it that in the 1990s, the famous nude swimming scene, previously censored because of pressure from conservative religious groups, was found and restored - though O'Sullivan had a body double, Olympic athlete Josephine McKim. I have to say though, it is O'Sullivan's sex appeal that is the main reason to watch this film. There are still plenty of moments that will induce groans, including the racist treatment of the natives, two explorers in search of ivory and wanting to take Jane back to civilization bestowing on her gowns and perfumes, and various antics of Cheetah the chimp, including having a smoke. Tarzan saves Jane repeatedly from various wild animals, some of which works, really showing off Weissmuller's athleticism, but some of which is just filler. In one scene that made me smile, Tarzan is clearly aroused by her, sniffing and pawing at her in front of the two explorers, and then picking her up to take her off to presumably have his way with her, ending her night with them early. Get the picture? It's a mixed bag. If you find that the first half of the movie drags (despite some casual topless native woman in some early shots), I would say stick with it. There is enough here to make it worth watching, and the battle scene toward the end is pretty good.

Not really made for children as you have the famous nude scene in this and the way the animals kill off the tribesmen to save Jane and the others. The story was alright albeit a simple one. A pretty face paced movie with quite a bit of action and some good villianry as well.
See Details