Tenten (Adrift in Tokyo)
(2007)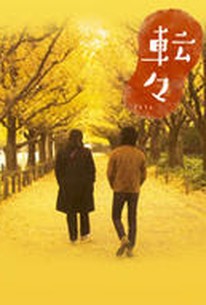 AUDIENCE SCORE
Critic Consensus: No consensus yet.
Tenten (Adrift in Tokyo) Photos
Movie Info
Two men form an unlikely bond during a long walk through a big city in this independent drama from Japan. Fumiya Takemura (Joe Odagiri) is a college student with an addiction to gambling; he owes over $8,000 to bookies, and doesn't have the money to pay them off. Fumiya is approached by Fukuhara (Tomokazu Miura), a mob enforcer who tells the student he has three days to come up with the money or else. Fumiya isn't sure what to do next, but two days later Fukuhara comes to him with a surprising offer -- the gangster is willing to pay off Fumiya's debt and give him some extra money for his troubles if he'd be willing to do him a favor. Fukuhara's task seems simple enough -- he wants Fumiya to keep him company as he walks from one end of Tokyo to the Kasumigaseki district. Fukuhara is looking to do more than stretch his legs -- he's accidentally taken his wife's life and has decided to turn himself in to the police, and needs someone to stay with him as he visits some places that have come to mean a lot to him. Ten-Ten (aka Adrift In Tokyo) also stars Ittoku Kishibe, Kyoko Koizuma and Yuriko Yoshitaka. ~ Mark Deming, Rovi
Critic Reviews for Tenten (Adrift in Tokyo)
All Critics (1) | Fresh (1) | Rotten (0)
there is definitely method to be found in all the meandering madness, as these disparate episodes collectively chart a rich thematic street guide to luck and loneliness, karma and transformation.
Audience Reviews for Tenten (Adrift in Tokyo)
Being quirky doesn't necessarily mean funny, and so this is a light, harmless comedy/road movie - or a "walk movie" - that comes up with potentially funny situations but doesn't always know how to fully explore them or how to maintain a good focus during the second act.
Carlos Magalhães
Super Reviewer
½
Story is a little odd at times, but not a bad movie - mainly liked it for the scenes of Tokyo.
Nicki Marie
Super Reviewer
Excellent movie with a very nice and lovely story behind all the, seemingly, random encounters that Fumiya and Fukuhara find themselves in. While this random encounters never really have any impact on where the story of these two is going, they are incredibly entertaining and eccentric. It definitely adds to the charm that this movie has. Jo Odagiri and Tomokazu Miura have excellent chemistry with each other and they develop a really lovely relationship with each other. Fukuhara becomes the father figure he could've been to Fumiya had his son survived and Fumiya gains the family (albeit a fake one) he probably SHOULD'VE had. I think the fact that they don't reveal Fukuhara's motives for murdering his wife is actually a benefit to the movie. I just feel it would have screwed with the dynamic and it adds intrigue to the character who comes across as a very likable but eccentric and sort of trying to figure out how he did what he did. Really, just an excellent and incredibly underrated movie with many funny and touching moments.
Jesse Ortega
Super Reviewer
Tenten (Adrift in Tokyo) Quotes
There are no approved quotes yet for this movie.