What to know
critics consensus
Boasting top-notch special effects and exuberant direction from Peter Jackson, The Frighteners is visually striking but tonally uneven. Read critic reviews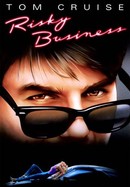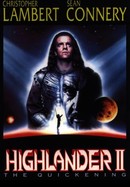 Highlander II: The Quickening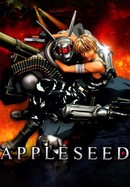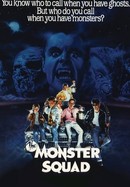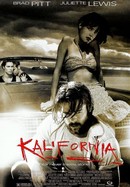 Where to watch
Rent/buy
Rent/buy
Rate And Review
Movie Info
Once an architect, Frank Bannister (Michael J. Fox) now passes himself off as an exorcist of evil spirits. To bolster his facade, he claims his "special" gift is the result of a car accident that killed his wife. But what he does not count on is more people dying in the small town where he lives. As he tries to piece together the supernatural mystery of these killings, he falls in love with the wife (Trini Alvarado) of one of the victims and deals with a crazy FBI agent (Jeffrey Combs).
News & Interviews for The Frighteners
Audience Reviews for The Frighteners
The movie bombed at the time, but this is the movie Peter Jackson of Lord of the Rings demonstrated his story-telling, acting and special effects genius.

Has maybe not aged flawlessly, but it's very silly and very involved in a good kind of way. Kind of feels like a spoof but I'm honestly not sure what of, so I think that it's maybe just a light toned take on some pretty dark subject matter. It's been about 20 years since I last watched The Frighteners and I think I could probably go about that long before I watch it again, but I still do think it's worthwhile.

Competent filmmaking by professionals (which is to say that the thinness of the plot is neatly covered over by CGI extravagance), despite that it wallows in cartoony humor too often. Eric Stoltz dodged this bullet I think.

Before he began the masonry on Middle Earth, Peter Jackson was renowned for his edgy New Zealand B-movies like 'Bad Taste' and 'Dead Alive'. His first foray into mainstream was 'The Frighteners' and it is an unsung masterpiece. In a conventional chiller-comedy, Frank Bannister (an utterly charismatic Michael J. Fox) would be a mendacious huckster preying on the superstitions of his clientele. The cunning twist is that Frank is a bilking blowhard but he actually does possess a foothold in the world of the supernatural and his accomplices are the poltergeists haunting his customers. The improvisational banter between Frank and his cohorts (Chi McBride and Jim Fyfe) is mischievous but John Astin a.k.a. Gomez Adams is a firecracker as The Judge (a necrophilia joke with a museum mummy is rowdily pushing-the-envelope). The ectoplasmic special effects by the WETA LIMITED company are state-of-the-art (the scythe-wielding Grim Reaper villain slinks with gangly purpose while he squeezes the hearts of his victims). Eccentric horror movie maven Jeffrey Combs is introduced later in the film as a deranged, prattling detective with swastika-etched scars and his delivery of "what did he do Frank? Piss on your hush puppies?" is gut-bustingly funny. Danny Elfman's score is a gothic accompaniment to the bells-and-whistles. If any late-90's movie can be lovingly compared to 'Ghostbusters' in its pursuit of both guffaws and scares, 'The Frighteners' is a terrifically resplendent successor.
See Details