What to know
critics consensus
The Marksman benefits from having Liam Neeson in the lead, but this formulaic action thriller should have aimed higher. Read critic reviews
audience says
The plot's predictable, the story sometimes drags, and the ending isn't for everyone -- but if you're in the mood for Liam Neeson in action hero mode, The Marksman is well worth a watch. Read audience reviews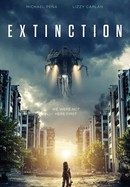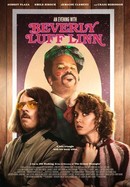 An Evening With Beverly Luff Linn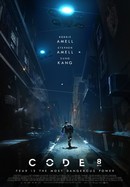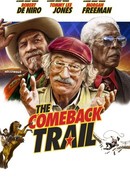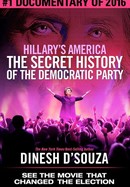 Hillary's America: The Secret History of the Democratic Party
Where to watch
Rent/buy
Subscription
Subscription
Rent/buy
Rate And Review
Movie Info
Hardened Arizona rancher Jim Hanson (Liam Neeson) simply wants to be left alone as he fends off eviction notices and tries to make a living on an isolated stretch of borderland. But everything changes when Hanson, an ex-Marine sharpshooter, witnesses 11-year-old migrant Miguel (Jacob Perez) fleeing with his mother Rosa (Teresa Ruiz) from drug cartel assassins led by the ruthless Mauricio (Juan Pablo Raba). After being caught in a shoot-out, a dying Rosa begs Jim to take her son to safety to her family in Chicago. Defying his cop daughter Sarah (Katheryn Winnick), Jim sneaks Miguel out of the local U.S. Customs and Border Patrol station and together, they hit the road with the group of killers in pursuit. Jim and Miguel slowly begin to overcome their differences and begin to forge an unlikely friendship, while Mauricio and his fellow assassins blaze a cold-blooded trail, hot on their heels. When they finally meet on a Midwestern farm, a fight to the death ensues as Jim uses his military skills and code of honor to defend the boy he's come to love.
Audience Reviews for The Marksman
At first The Marksman is like, "let's be all Man on Fire and stuff," and then about halfway through it's all like, "Nah, let's do the John Wick thing," before finally settling on, "we really just wanted to be, like, a road trip movie." So, you're like, "Oh okay, like Thelma and Louise or somethin', but with an old white dude and a Hispanic child or?" and they're just like, "Well, we were thinking more along the lines of Dumb and Dumber..." P.S. The casting of Otto the auto shop owner (yes, you read that right) is one of the most curious choices this movie makes and I'd love to know how this posh-seeming older gentleman came to work in an industry that feels so opposite his exterior. Thanks.