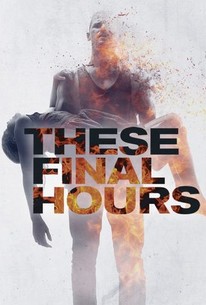 These Final Hours
2013, Mystery & thriller/Sci-fi, 1h 27m
58 Reviews
5,000+ Ratings
What to know
critics consensus
Writer-director Zak Hilditch's thought-provoking screenplay -- and a stellar performance from young Angourie Rice -- make These Final Hours worth watching, even if its end-of-the-world premise is overly familiar. Read critic reviews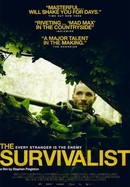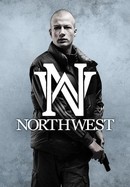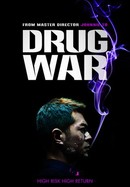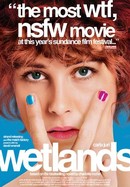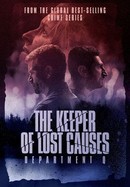 The Keeper of Lost Causes
Where to watch
Rent/buy
Free
Rent/buy
Rent/buy
Rate And Review
Movie Info
As Earth approaches a cataclysm that will be its end, a self-obsessed man heads for the party-to-end-all-parties, but he ends up saving the life of a little girl who is searching for her father.
News & Interviews for These Final Hours
Audience Reviews for These Final Hours
Far from perfect, but REALLY nicely done. There are many "deep truths" mixed in with the cliches. All leading up to and ending that is both beautiful and horrific.

Excellent film. This is a Netflix gem if I've ever seen one. Such an awesome movie from beginning to end, with memorable characters whose struggle you want to see through to the very end.

Some people might find this film depressing to watch. This is one of the few apocalyptic films that actually feels like an apocalyptic film. Even with films like Mad Max there's always a small group of human survivors even after the cataclysmic event occurs. I think what this film does above all others is give it a sense of finality, like the end is coming and there's nothing anybody can do. There's no solution that anybody can come up with that will stop this firestorm that will slowly, but surely, consume the entire earth. That pretty much spoils the entire film, but it's really not, since they make it clear from the very beginning that there's no avoiding this. And there's no one really trying to find a way to stop this to begin with. To do so would be one of the worst examples of deus ex machina possible. So if you delude yourself into thinking this can be solved and are upset at the ending, then you're just a little silly. With that said, I found this film to be real good. It wasn't real good from beginning to end, but I did think that the film scratched and clawed its way to that level. I just thought, at first, there wasn't any real connection between James and Rose, past James wanting for Rose to be with her father when everything goes down. There's the whole theme of James realizing that he'd probably be a better father than he gave himself credit for, since one of his girlfriends, the one he really loves, is pregnant with his child, because of the way he cared for Rose. So I thought that definitely worked. However, for the most part, you still don't feel that there was much of a connection between Rose and James. That is, until, James finally takes Rose to her aunt's house, where her entire family, including her father, should be. I think this is where you really get a sense that there was an emotional connection between the two. Particularly the scene where James leaves Rose behind with her father, at Rose's insistence, to go back to his pregnant girlfriend, whom he left behind to face the firestorm on her own. The scene where James leaves and Rose is running behind his car while waving goodbye at him really worked, for some reason. I guess it's just the idea of the fact that this is the last time he'd ever see her alive, or anyone else for that matter, that gave it its strength. It's a bittersweet scene to say the least. I think the movie also taps into something very real and that is the fact that some people, in the face of certain death and destruction, will do whatever they can to numb themselves to the reality and gravity of the situation. Whether that be through the use of narcotics or alcohol, they'll do whatever they can to not face reality head-on. And when there's a fucking gigantic firestorm that's wiped out everything in its path, then I cannot blame them for taking this approach. Whatever makes it easier for them to deal with the situation. I think the film definitely captures that very well. I thought the acting was quite strong, Nathan Phillips is a good and likable enough lead. Angourie Rice, as Rose, however, does steal the show in this film. Particularly in the last couple of scenes she's in, she shows such maturity and strength, it cannot be denied. Nathan and Angourie definitely make a good pair. There's a certain chemistry between them that adds a lot to the film. The film is really well-written and it's probably as close to how an actual apocalypse would play out as any film has gotten. Plus, and I've said this before, there's no better place to set an apocalyptic film in than in Australia. There's just no better place. There's a certain beauty to the ending itself, like just seeing the firestorm, which looks pretty impressive, heading straight at them. I mean, you know they're gonna be fucked immediately, but there's a certain beauty to it all. And James' girlfriend even points this out. I honestly wish that a lot of apocalyptic films would borrow from this one. Don't be afraid to make your doomsday scenario depressing as fuck, because it is, after all, the end of the fucking world. There should be no happiness in sight, unless it's people medicating themselves so they don't have to face reality. With that said, while I do think the film takes a while before it really gets going, it's still a really damn good film. One of the better representations of the apocalypse that I've seen in a film. That doesn't mean it's the best of these films, it just presents its doomsday scenario better than most films. Definitely worth watching, in my opinion. Real good stuff here.

Surprisingly evocative. An incipient-apocalypse original that works on many levels. Great cinema not only worth watching, but worth watching again.
See Details