Tokyo Idols
(2017)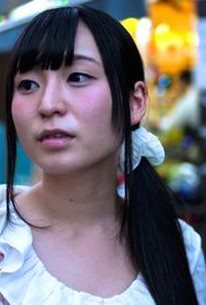 Movie Info
Girl bands and pop music permeate Japanese life. Tokyo Idols gets at the heart of a cultural phenomenon driven by an obsession with young female sexuality and internet popularity. Meet Ri Ri: a bona fide Tokyo Idol who takes us on her journey toward fame. Now meet her "brothers": a group of adult male superfans who devote their lives to following her-in the virtual world and in real life. Once considered to be on the fringes of society, the brothers who gave up salaried jobs to pursue an interest in female idol culture have since become mainstream via the internet, illuminating the growing disconnect between men and women in hypermodern societies. With her provocative look into the Japanese pop music industry and its focus on traditional beauty ideals, filmmaker Kyoko Miyake confronts the nature of gender power dynamics at work. As the female idols become younger and younger, Miyake offers a critique on the veil of internet fame and the new terms of engagement that are playing out IRL around the globe.
Critic Reviews for Tokyo Idols
Audience Reviews for Tokyo Idols
I enjoyed it, but I did feel it was deliberately hinting at squeezy undertones that may not necessarily have been there. I also read the translation was a little off, making it appear some of the men were talking about developing bodies when they were actually talking about the music. I have to admit, I'm a 40 something female and I own a few jpop cds. I love the happiness and energy. I can fully get how some of these men interviewed with quite depressing lives, get into it and enjoy the dancing and the friendship with the girls, no matter how false and one sided. It would have been nice to see the female fans represented (aside from one seven year old girl, and I think that was in there to tut over as she reveals she wishes to be an idol when she grows up too). I'm not denying there's a few issues with portrayal of the girls, but I truly don't think it's the total evil this doco implies.
Nicki Marie
Super Reviewer
Tokyo Idols Quotes
There are no approved quotes yet for this movie.