Torch Song
1953, Drama, 1h 30m
2 Reviews
250+ Ratings
You might also like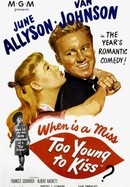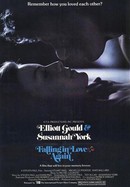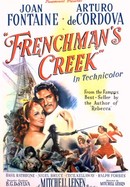 Where to watch
Rent/buy from $3.99
Rent/buy from $2.99
Rent/buy from $2.99
Rate And Review
Movie Info
A hardened Broadway comedy star (Joan Crawford) becomes attracted to a blind pianist (Michael Wilding).
Audience Reviews for Torch Song
After earning her third (and last) Oscar nomination for "Sudden Fear" (1952), Joan Crawford tried her hand at something radical: her first Technicolor film and her first musical in about 20 years. The results are decidedly mixed and at times downright weird. In middle age, Crawford's face grew more stark, with eyebrows that seemed to have a life of their own. In black and white photography with moody lighting, this can come across statuesque and haunting. In Technicolor with overly bright lighting (one of the numerous disasters in "Torch Song" is the lighting), it looks garish and even frightening. It's this fierce Crawford look that launched a million drag performances and will launch a million more. It's with "Torch Song" that Crawford becomes campy. And she doesn't appear to know it. Her character, a lonely, middle-aged, tough-as-nails Broadway star, seems to be a parody of Crawford, but the only one who is not in on the joke is Crawford herself. Through the whole first two-thirds of the film, Crawford's portrayal of this man-eater made of granite is so over the top that it produces no emotional effect. It just seems cold and phony. And uninteresting. Even a little depressing. But in the final scenes something remarkable happens. The character starts to admit her weaknesses and her love for her new pianist, who -- get this -- is blind. Remarkably, this bizarre movie finds its footing at the tail end, and these two characters reveal to each other how much they've been hiding from the world. He turns out to be as hidden behind a shell as she is, afraid to be rejected by women because he's blind. But this touching finale can't quite save this weird movie from itself. I keep remembering the unbelievable number with Crawford performing in blackface. Yes, blackface.

Wildly campy "musical", the two-faced woman number has to be seen to be believed, that is enjoyable as a camp exercise. For die-hard Joan fans its nirvana.

"torch song" is joan crawford's first thorough flick in technicolor as well as her first feature in mgm production after her departure for almost a decade. to re-join the league of mgm where she has the gayest time in her youth, crawford turns down the role in "from here to eternality" (later it goes to debora kerr since crawford has some difficult wardrobe insistance. could you imagine joan crawford being kissed by buffy burt lancaster in the smoldering beach sequence, huh? crawford shows regrets in her elder years.) and the studio pairs her with british michael wilding who just marries elizabeth taylor who also has some grudges with crawford on the set. but the major problem is could joan crawford dance and sing again after 25 years (she was a chorus girl in the roaring 20s)? in the premiere projection, some critics simply say why the studio has to hire some actress who cannot sing and dance as the broadway superstar? supposedly, only steel-willed joan crawford could pull it off with hardship despite the whole show ends up as another celebration of CAMP. crawford plays jenny stewart who is a domineering brittle broadway superstar who rules everyone under her mighty woman power. tough jenny is actually lonesome in private, guarded with defense until she meets the blind pianist tye (wilding) who admires her in his own unique way. it forms a odd picture of strange romance about a man who carries the torch of his crush before he loses his sights and a woman who melts under a blind man's idealization of herself. crawford delivers some histrionic lines which are literarily designed as her self-revelations. sometimes she growls, she glares, splashing a glass of water as defiance, tripping over her parter in the duo dance....in spite of all those poises of toughness. she weeps under her blanket when she confronts her solitude at night. obiviously this movie rips and recycles crawford's larger-than-life persona to sell some some tickets since all these senarios are all self-referential. the pinnacle of camp would definitely be the musical of "two-faced woman" in it, it is awkwardly startling to watch crawford smear black paint to darken her complexion doing the black-face ministrel show, then she tosses her black wig off in a rage then her flamy hair bares that is simply jaw-dropping. that part worths the ticket becuz of its camp value! all the songs are dubbed by professional singer except in one scene crawford sings "tenderly" along the gramophone in her own voice which is not bad, husky and magnetic. pleasantly this sequence is reminiscent of her singing "embrace me" in 1947 "humoresque". tragically michael wilding's career doesn't revive since his performances are quite woodened, even the marriage to elizabeth taylor doesn't help him to archieve the hollywood stardom he dreams, at last taylor abandons him for the stronger michael todd. wilding fades into oblvion ever since. perhaps crawford is more adequate to star in a peculiar picture like this instead of the highly romanticized steamy "from here to eternality" with burt lancaster, nowadays anyone would deem it weird. and "torch song" would probably be the last hollywood movie which contains a black-face show. but admirably, crawford still remains in a nice shape when she's almost 50, shining a brittle glamour in helen rose's vivid costumes. even million dollar mermaid esther williams compliments crawford's well-preserved figure but willaims also comments that it is sad that she gets drunk and talks to herself on the set since she seems so lonely.