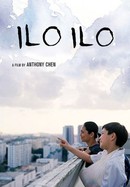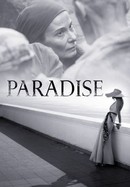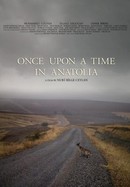 Once Upon A Time in Anatolia
Where to watch
Rent/buy
Rent/buy
Rent/buy
Rate And Review
Movie Info
A car salesman (Ha Jung-woo) fights for survival inside a collapsed tunnel while rescue workers race against time to free him.
Audience Reviews for Tunnel
I've never been the biggest disaster film guy. I've honestly no idea why, I enjoy destruction. I think it's genetic or something, I'm a man after all. I love destruction in video games and I love action films, if they're well-made of course. But out and out disaster films (like The Poseidon Adventure or The Towering Inferno) have never been my bag. The Towering Inferno was just way too fucking long. When South Korean filmmakers try their hand at this genre you can expect one thing. And that is a completely histrionic exploitation of human suffering. Perhaps exploitation of human suffering is too strong of a term, but that's always been one of my problems with films from this country and that is the rampant use of awful melodrama. And I'm not judging because I'm from a different culture and they don't do things the way I've grown accustomed to. That would be bullshit considering I've watched hundreds and hundreds of South Korean films, I know their style and I am allowed to dislike parts of it. Though I am perfectly well aware of the fact that they're making films for South Korean sensibilities and not necessarily western ones. But I've still grown to hate their use of melodrama, I've just never found it to be an effective form of telling a story. Not saying that it can't work when used sparingly and effectively, like in The Housemaid, which was a soapy erotic thriller (and a damn good movie as well). The last South Korean disaster film I saw, Pandora (a Netflix original film), had one of these awful, weepy climactic acts. It made a pretty good movie considerably worse. I've gone on long enough about this, what did I think about this movie? I certainly enjoyed it for sure. And, of course, I'm very proud to say the film did not, in fact, suffer from any histrionics. Don't get me wrong, there's certainly some very dramatically heavy moments in this film, but I don't believe that they ever resort to exploiting or manipulating your emotions in order to get you to invest in this character and the situation that he finds himself in. I mean if you're not invested in this guy after he finds himself stuck underneath a tunnel after a rock slide (tunnel was poorly built through a mountain), then there was nothing that they could have possibly done to hook you. The story is very simple and straightforward. It tracks the rescue attempts from the emergency rescuers and Lee Jung-soo's struggle to survive as he waits to be rescued. There are several other elements at play here, like Lee finds that there was another woman stuck in the tunnel at the same time (let'ts just say she doesn't last long) and Lee keeps her dog as his companion. There's also Lee's wife and how she hasn't left his side, or at least the tents that the emergency rescuers have set up just outside the tunnel. Complications also arise once the rescuers have no more contact with Lee, as his phone's battery ran out, and how other people wish to continue with the construction of the tunnel, which would require blowing up the debris with dynamite. Not to mention the struggle Lee's wife faces once she, reluctantly, signs off on calling off the rescue. Every element of the film is fairly straightforward and simplistic, but I still enjoyed the movie. The reason I did is because they do a good job at telling this story. There's nothing in the way of true complexity, I think they hit all the notes I expected of them, but it's still good storytelling. The problem I have with the film is that, in spite of a lot happening, it feels like there's no real progression. Again, a lot of shit does happen, now that I look back on it, but a lot of the movie feels like it's just looking for ways to extend Lee's situation even further. A consequence of that is that the movie ends up being longer than what it, really, should have been. This movie runs slightly longer than 2 hours, 123 minutes to be exact without credits, and that's just way too long for my liking. Remember when I said that Lee found another woman who was also in the same tunnel, well I think this could have been cut out entirely and the film's pacing would have flowed better. But then Lee would not have found his dog companion. But you can explain that way very easily, the dog was small and he found his way in the tunnel somehow. Dogs are crazy like that. Granted, this woman isn't around that long. I don't think it adds up to more than 20 minutes. But those 20 minutes could have been cut out of the film and it would have benefited the narrative, since you could afford to make it more tense with the shorter running length. But that's just me, the film is just way too long. I believe that that's what kept the movie from getting a higher rating. Well that and just the overall feeling that they're just trying to ways to keep Lee under the tunnel for a longer period of time. And by they, I mean the screenwriters of course. The complications that arise from the rescue attempts just don't feel natural or organic, they're incredibly forced. With that said, I did find the accident to be very strong. Doona Bae is great and I don't think I've given her enough credit throughout my reviews of being a top notch actress. Ha Jung-woo (who plays Lee) also does a very good job. There's very few times when you'll see me complain about the acting in a South Korean movie. There are those times, trust me, when I see a horrifically overacted melodrama, but those are in the minority. There are obvious flaws here, but I think this is still a good, character-driven disaster film. It won't be anyone's favorite movie of all time, but it's a good movie nonetheless.
See Details